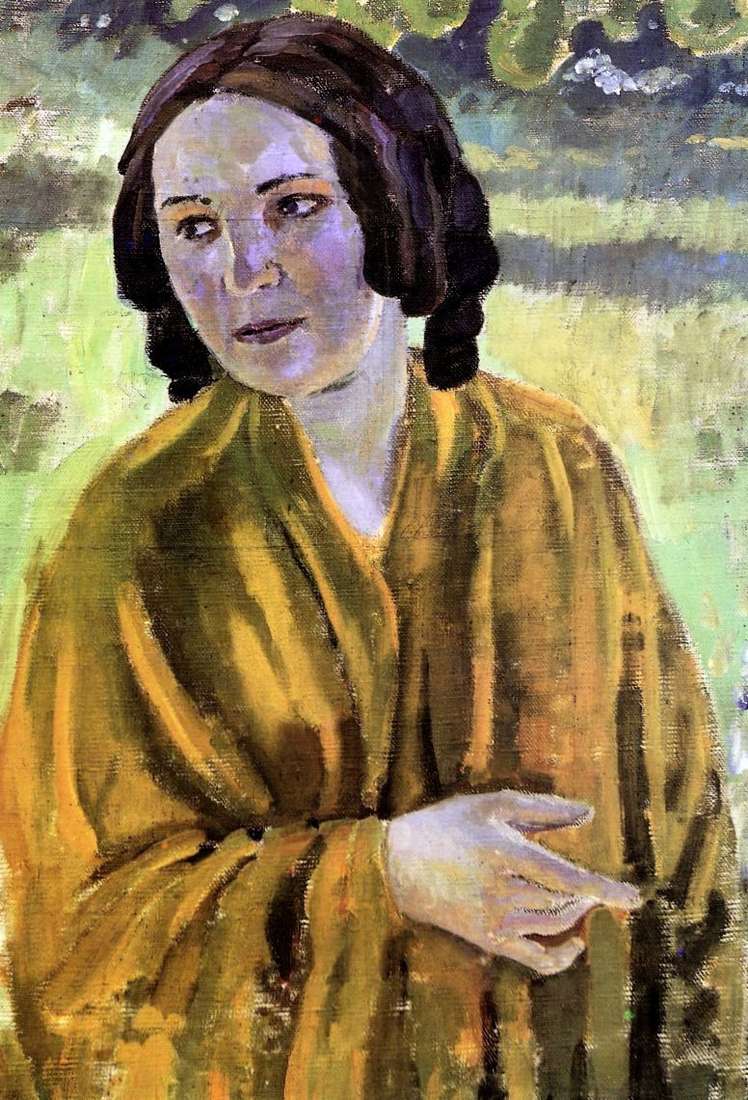 "The anguish torments me, the musical longing for the palette, perhaps, where will I find my beautiful women, whose women's faces and hands will my life give to my dreams?" Borisov-Musatov asked in one of his vers libre. This question is from the rhetorical category, that is, those on which the answer is already expected. Models of the artist are well known.
The quest for "Eternal Femininity" is a key problem of symbolism. All her life was solved by her and Borisov-Musatov, trying to "through" the woman's face to give an intimate image, a symbol of beauty – not the external beauty that torments and eventually passes without a trace, but the beauty of the inner, spiritualized. In one way or another, he found her in the faces of his sister, E. Musatova, her wife, E. Alexandrova, his close friend, N. Stanyukovich. They, if I may say so, "sum" and became a Mussatov's ideal. "There are artists," wrote M. Voloshin about Borisov-Musatov, "who all their lives are in love with one person, they are not interested in beauty, that is, not what everyone considers to be beauty, but special ugliness. his work, decorate it with all the treasures of his talent,
Female portraits of Borisov-Musatov – for all their recognizability – are very arbitrary; they transform a woman's face, reveal in him the reflections of the inner unfading light. As an example of such works, we reproduce the "Girl in the Yellow Shawl", for which posed E. Musatov, and "Portrait of N. Yu. Stanyukovich", 1903.