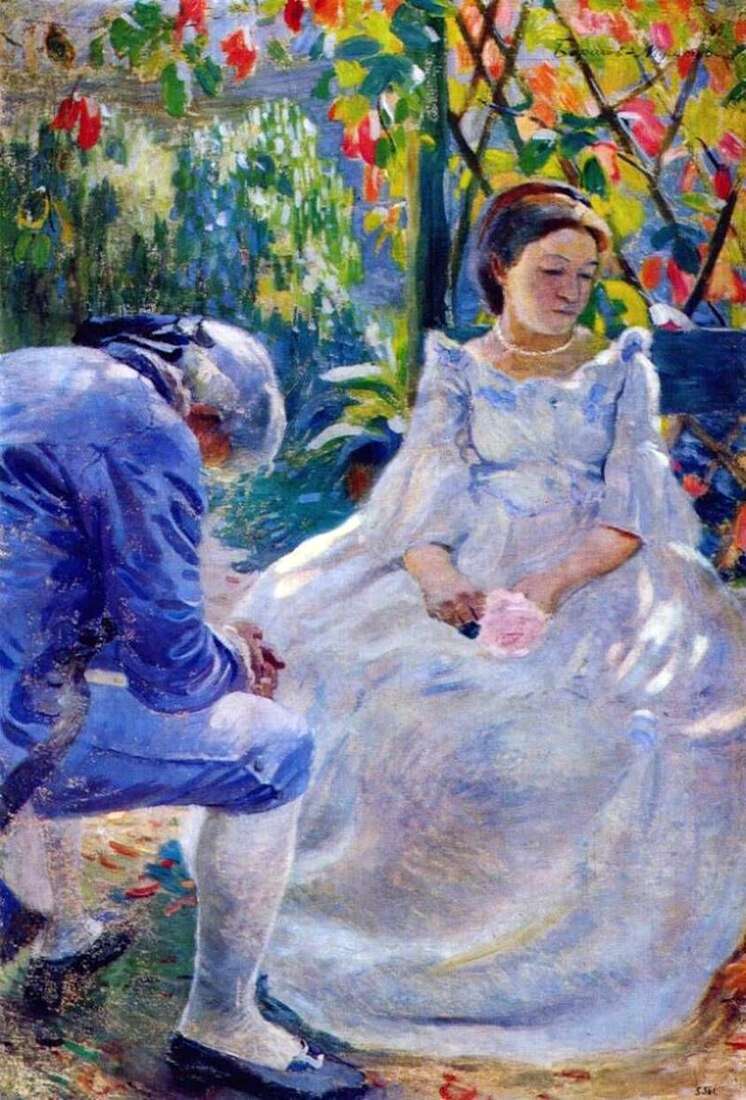 Upon his return to Russia from France in 1898, Borisov-Musatov finds the main theme of his work, which can be figuratively depicted by the artist's own formula – the melody of the old melody. Since 1899, one by one there are works that carry the viewer into the magical world.
Clothes, mansion houses, landscape details – all unambiguously indicate the "time of action": this is the 18th century. But this is by no means a historical painting. Borisov-Musatov consciously departs from the copying of reality, these are absolutely composed lyrical compositions, and the main thing in them is not fidelity to historical details, but mood, music, motives.
One of the first such paintings was "Autumn motif", a little later was created "Harmony", 1900; the name of the last work is conceptually for Borisov-Musatov. These first "dreams of the past" are not yet devoid of narrative, greatly drowning out their music; In the future, the "plot" will disappear from Mussatov's works of this series.
Dissatisfied with "Harmony" the author lamented: "I tried to express my idea of harmony, and around me there are only dissonances, from which there is nowhere to go." In the end, he learned not to hear these dissonances.