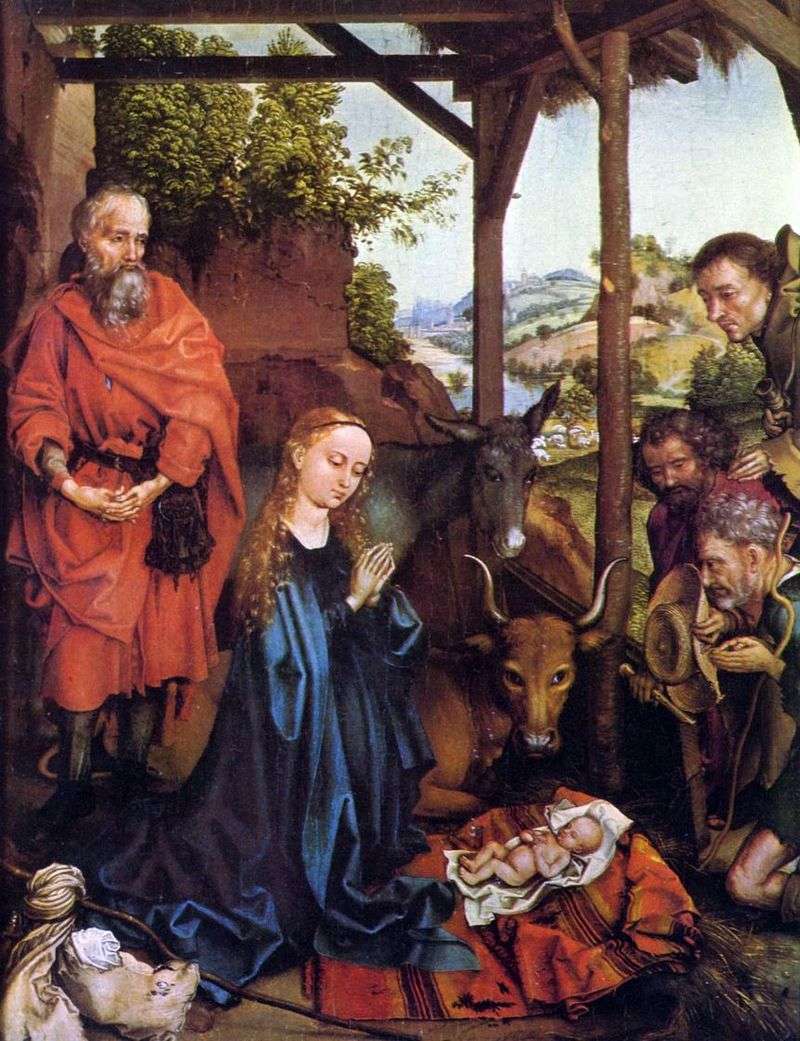 Martin Schongauer – one of the greatest masters of European art of the XV century. He became most famous as an engraver. In painting, the artist's work marked the transition from the traditions of Gothic to the principles of the Renaissance. In his works, a great role is played by landscape and still life. Schongauer studied art with his father.
In his youth he visited Burgundy, the Netherlands, and possibly in Italy. Significant influence on his work was rendered by the Dutch painters Rogier van der Weyden and Hugo van der Gus. In 1471, Schongauer settled in Colmar, where he created a workshop,
and in 1489 moved to Bereise. "Adoration of the Shepherds" refers to the time of the heyday of the artist's work.
It is a product of the so-called small house altars. Spatial construction, proportions in the image of figures, especially emphasized gestures – everything is used to emphasize the main thing – the born Christ, whose little figure on a white canvas attracts the viewer's attention.
The deliberate composition, characteristic of Schongauer's works, as well as the inclusion of the landscape, are those innovations that significantly changed the approach to traditional subjects, giving them a broader interpretation. Other famous works: "Mary in a Pink Gazebo", 1473, Church of St. Martina, Colmar; "The Appearance of Christ to Mary Magdalene." 2nd floor. XV century. The Unterlinden Museum, Colmar.