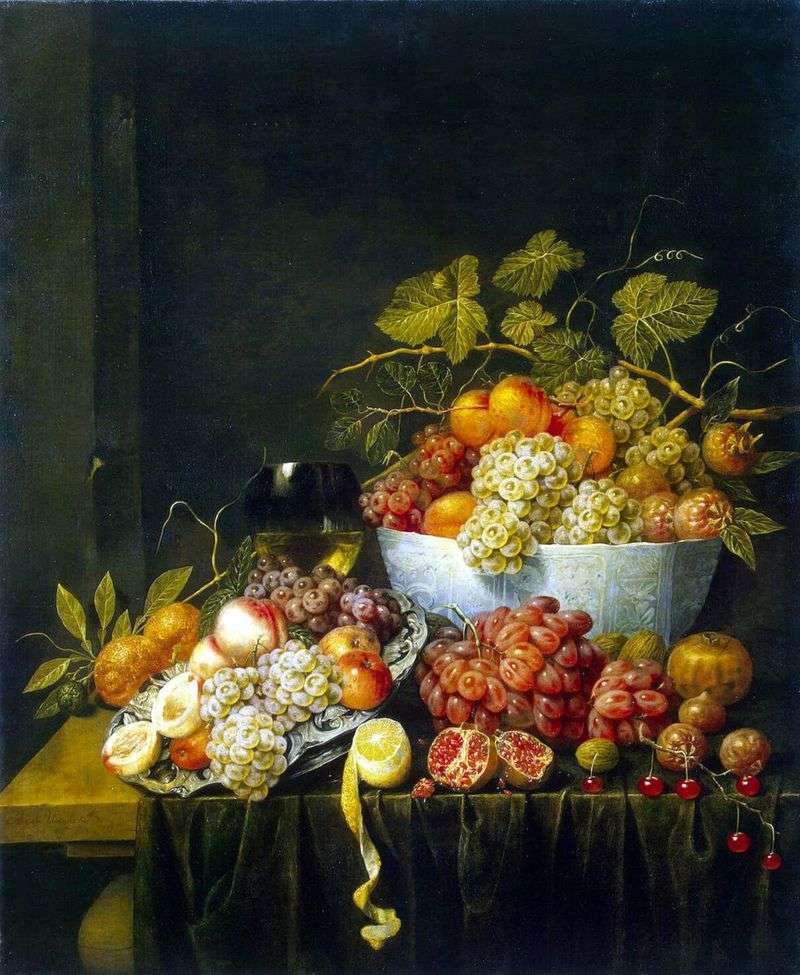 Adrian van Utrecht is a Flemish Baroque painter. He was attracted by the writing of yards with poultry, fish markets. In still life with fruit and vegetables noticeable influence of Snyders. "Still life with grapes" represents the quintessence of "fruit still lifes".
Juicy and ripe fruit, just washed and neatly laid out on the table, are written out by the master so vividly and naturalistically that a desire arises to reach out and break off a twig of green grapes, to eat a soft peach. Utrecht glorifies nature and its fruits, he admires the luxury and grace of natural forms.
Everything
in the picture speaks of abundance and prosperity. Dark green velvet fabric emphasizes the bright color of the autumn still life. An interesting feature of the fruit is laid on a table in parallel to the picture plane. The canvas was probably ordered by a prosperous burgher to decorate the interior of his house.