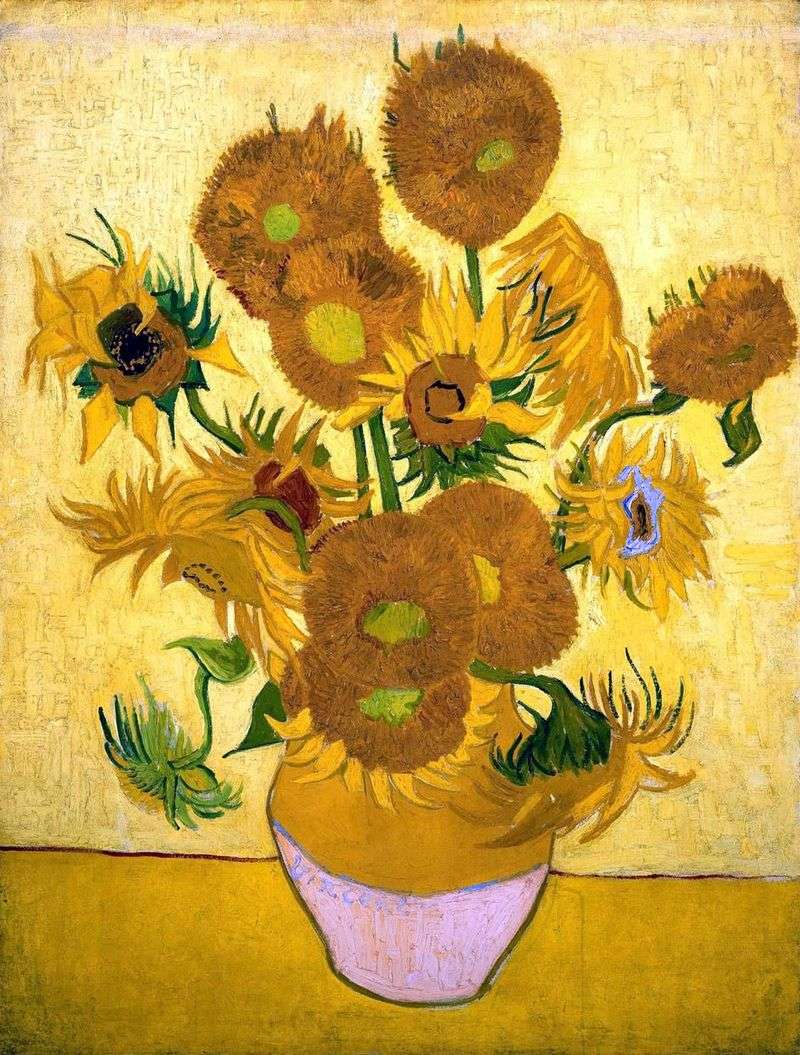 Waiting for Paul Gauguin's arrival, Van Gogh took up the decoration of the yellow house. The room in which his friend was supposed to live, the artist decided to decorate with a series of paintings, including still lifes with sunflowers. He planned to hang still lifes on the walls of the room, framing them in thin orange wooden frames. Virtually all the "Sunflowers" of this series were performed in yellow tones, which corresponded to the general idea of decorating the house.
This painting became one of the most famous still lifes of the artist. Van Gogh was forced to paint very quickly,
because the sunflowers in the vase quickly faded. But even the flowers that lose their appearance were worthy of creative embodiment. The color scheme of the picture symbolizes the sun and love of life.
The picture is made up of all shades of yellow, from lightest to almost brown. Contrast to the yellow scale are a few bright blue lines and the same blue artist's signature on the pitcher. These contrasting blossoms enliven the color pattern of the picture. In general, the still life is made in a flat format, the volume of flowers and a jug is very insignificant.
Gauguin appreciated the series "Sunflowers", which decorated his room. He even suggested that these flowers eventually become a kind of "visiting card" of Van Gogh. As we see, these words turned out to be prophetic.