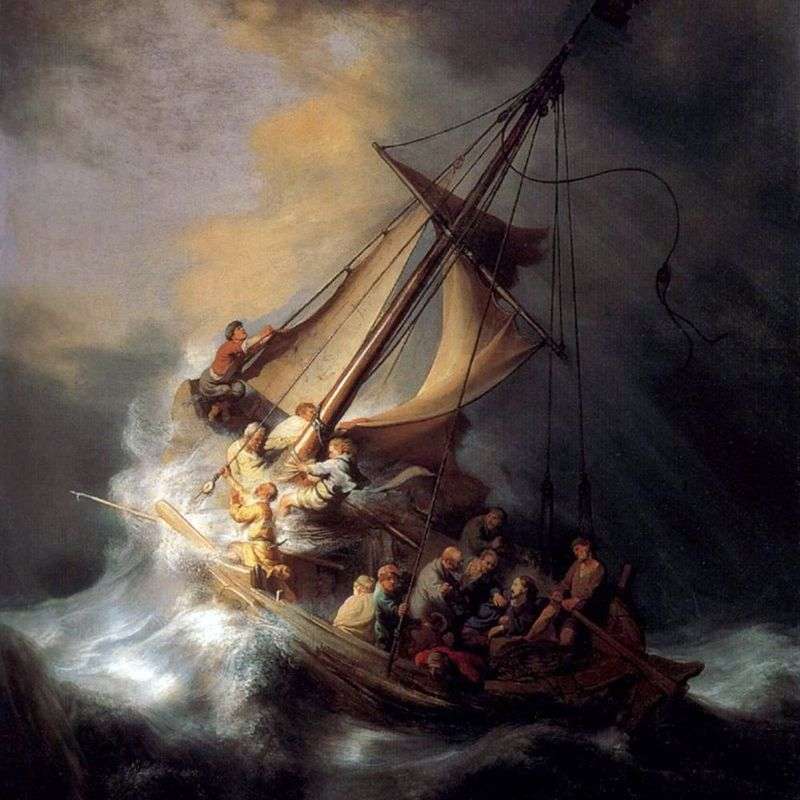 A painting by the Dutch artist Rembrandt van Rijn "The prow of Christ during a storm on the Lake of Gilei". The size of the painting is 159 x 127 cm, oil on canvas. Currently, the picture is still missing after her abduction from the Isabella Stewart Gardner Museum in Boston in 1990.
Already in 1628 Rembrandt was engaged with his first student; in the note of the time, it is called "highly famous, but somewhat prematurely." At the end of 1631, Rembrandt moved to Amsterdam, the dynamic economic and cultural center of Holland, the main city of the country.
Surprisingly quickly and easily, he manages to become a popular artist of the upper strata of society; in business matters, he is helped by art dealer Hendrik van Euenburch, whose niece he will marry in 1634, is likely to be protected by Konstantin Huygens, Secretary of Staffing Prince Frederick Hendrick Oransky.
In Amsterdam, Rembrandt immediately gained fame with the painting "Anatomy Lesson of Dr. Tulpa." The success of the first Amsterdam painting brought many orders to the young artist, and with them the well-being, which increased with his marriage to the patrician Saskia van Eilenburg.