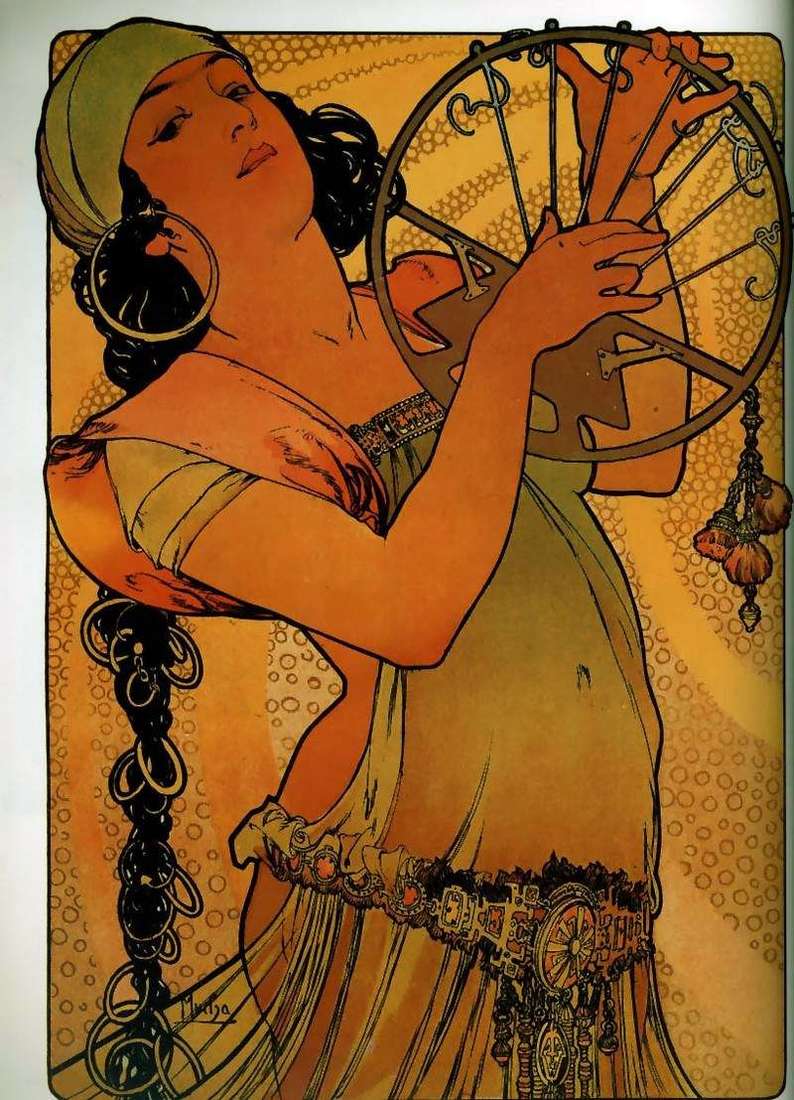 Mythological creatures – fauns, chimeras, sphinxes, biblical characters – occupied the Imagination of the Symbolists. But the most popular among the Old Testament characters, extremely attractive to poets and playwrights of the second half of the XIX century, was the image of Salome.
A female bane, a wicked virgin, a dangerous charmer attracted the attention of Alphonse Mucha. Following D "Annunzio, Huysmans, Laforge, Wilde, Mallarme, he plots his" Salome. "But, unlike the pictorial embodiment of the theme of his idol – Gustav Moreau, the genre of decorative prints created to decorate the interior, led to a flat sheet solution, with the external attributes of good commercial products.
The popularity of easel prints caused a huge number of workshops and publishers working with artistic lithography.