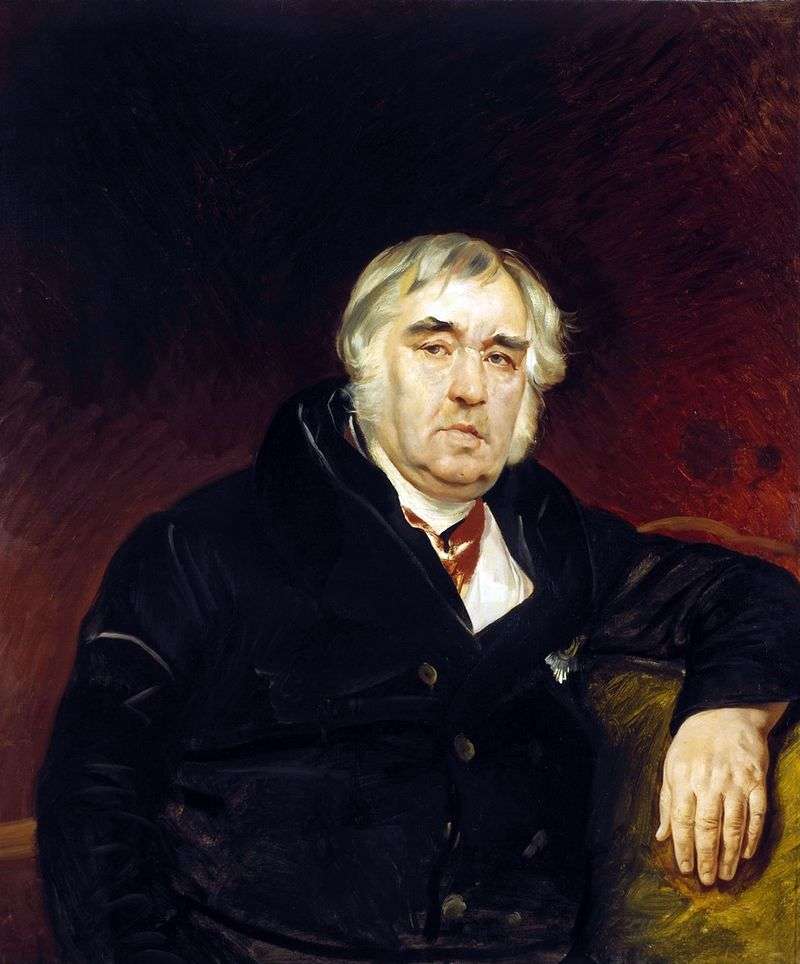 Portrait – one of the genres in art, in which the image of human individuality is recreated. Together with the external similarity, the portrait captures the spiritual world of the person depicted. This kind of art remains the area where Briullov's talent reigns supreme and brilliant. Along with the bravura secular portraits, impressive for his strong colorful and compositional effects, he paints portraits of a different plan.
Calm mood dominates in the images of people of art, more restrained in color, which, as it were, flickers from within the form, emphasizing the spiritual significance of
the models. Here the artist turns to the analysis of the human mood, catching the soul-tantalizing models of contradiction. He sees in the faces and poses a combination of the flammability of imagination and fatigue, the movement of thought and intellectual chill.
Such portraits include the portrait of IA Krylov. Shrewd and perspicacious, Krylov seems to be looking into your soul, and his worldly wisdom highlights all the depths and secret strings of your inner world.
Ivan Andreevich Krylov – Russian poet, fabulist, translator, writer. In his youth, Krylov was known primarily as a satirist writer, publisher of the satirical magazine "The Post of Spirits" and was on the list of the tragicomedy tragedy "Trumph", deriding Pavel I. Krylov is the author of more than 200 fables from 1809 to 1843, they were published in nine parts and reprinted very large for those times circulation.
In 1842 his works were published in German translation. Plots of many fables go back to the works of Aesop and Lafontaine, although many original scenes. Many expressions from the fables of Krylov became winged.