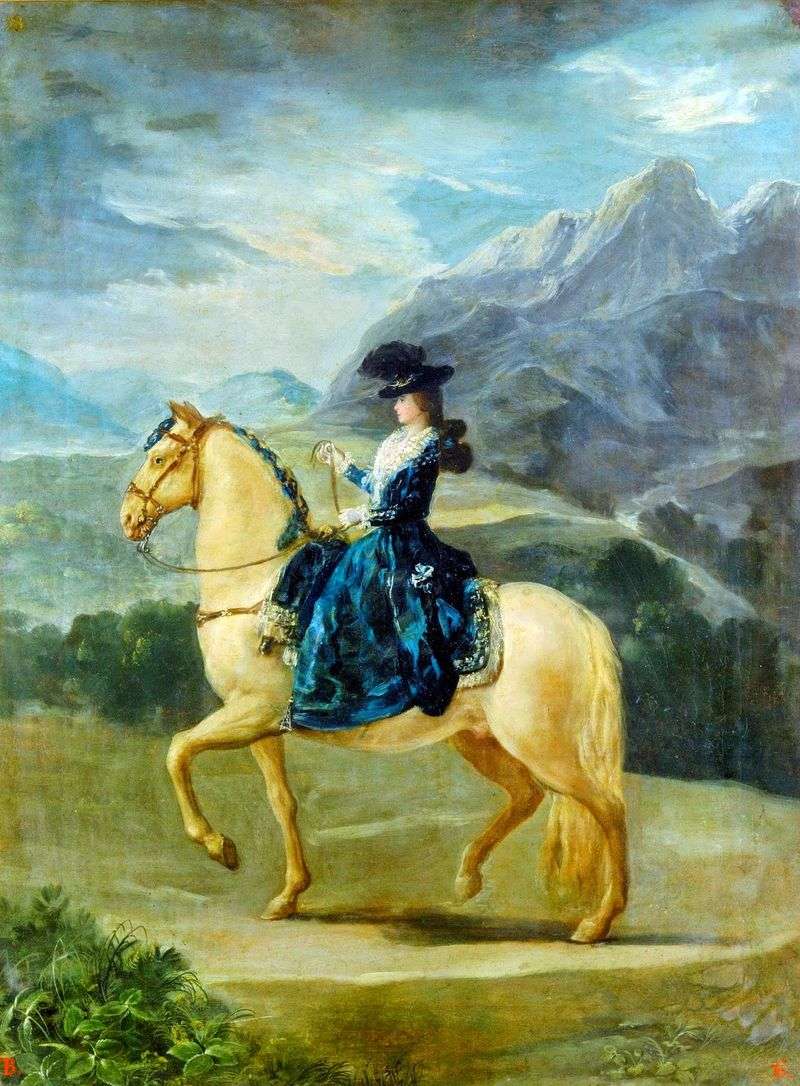 One of the most mysterious Spanish artists, Francisco Goya worked extensively at the royal court, where he painted this portrait of Maria-Theresa de Bourbon-i-Vallabriga, the future Countess de Chinchon, portraying her on horseback and against the backdrop of a mountainous landscape. Dark clouds flew across the sky, on the ground – shadows from them, and nature is gripped by that alarming state that happens on the eve of the storm. But the young woman tries to be collected and firmly stick in the saddle. It is depicted in profile, which gives the appearance a certain stamping.
However, the figure of
the girl is written out with light strokes, the lace on her chest foam and the velvet of the dress is poured. The face of Maria Theresa is touched by a blush, all of it looks gentle and quivering in the environment of a harsh nature with stony terrain and rocky mountains. Goya, who had a sincere interest in people, was able to express even in this etude-reminiscent picture that fragility and at the same time the strength of a person that evokes a very warm feeling.