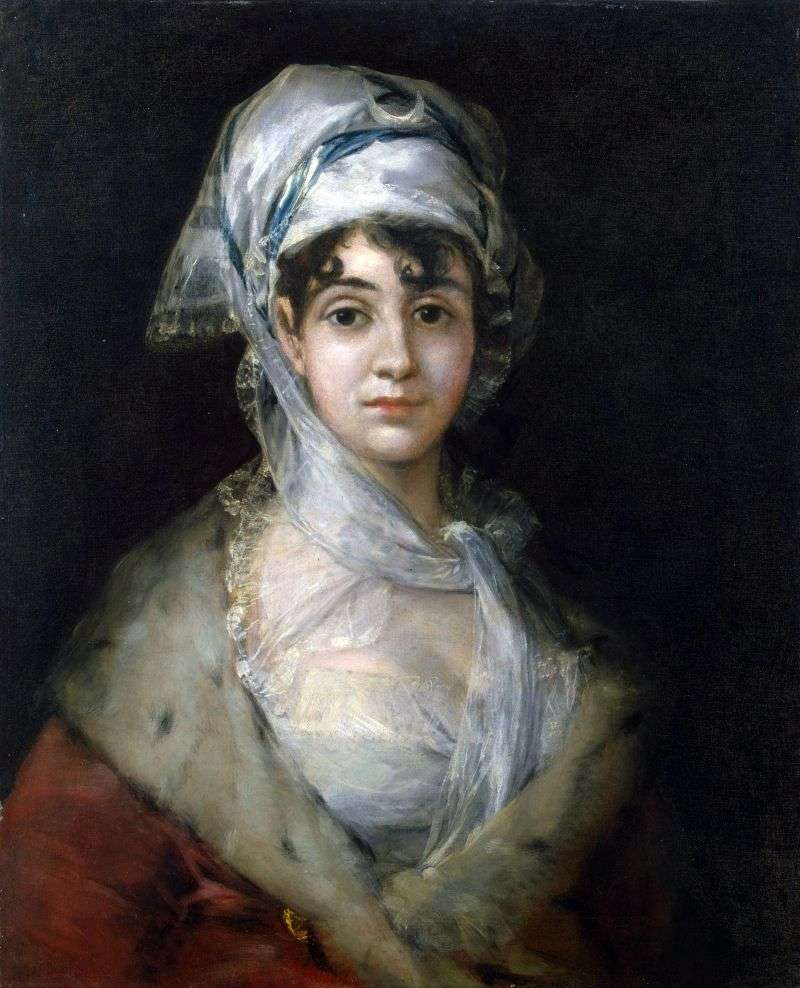 The Spanish painter and engraver Francisco de Goya is one of the first and most outstanding masters of the art of the Romantic era. As a court painter of the King, he repeatedly painted portraits of a crowned family and a supreme aristocracy. The only picture of Goya's work in Russia is in the Hermitage collection.
On the breastplate portrait the master portrayed Actress Antonia Zarate in a white turban adorned with a moon, probably she is represented in one of the roles. An anxious look of weary dark eyes captures the viewer's attention. Cold light emphasizes the pallor of a beautiful face framed
by thick curls. He lights up a light silvery dress and a light kerchief of the actress, plays with highlights on a cape with an ermine fur thrown over his shoulders.
The portrait was written shortly before the death of Antonia Zarate, who died of tuberculosis. This work on the mood and nature of the transfer of the internal state of man is one of the best portraits of the Romantic era.