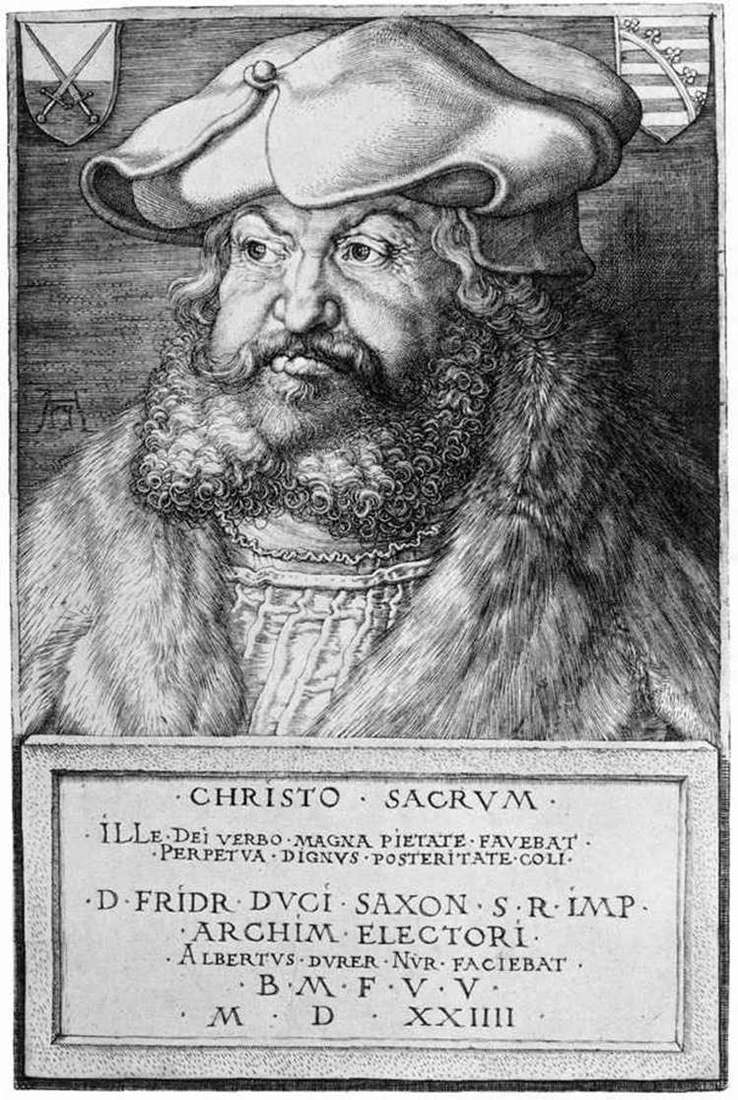 It's been a while since Dürer returned to his homeland, and his name has already become known. In Nuremberg arrived Elector Frederick of Saxony, nicknamed Wise. He heard about Durer and wished to see his work. Accompanied by retinue Friedrich visited the artist's studio. In the city, there was much talk about this – rare masters were honored with such an honor.
Elector Frederick was a clever and observant man. He noticed with what vivid attention the artist peers into the faces of his associates. He also caught on himself a gaze of respectfully lowered eyes. He recovered not only the work, but himself Durer. He made him a big order. Including the artist must write his portrait. Yes, of course, his Highness will choose the time to pose for a sketch, confirmed by the courtier who took part in the negotiations.
So this wonderful engraving on copper appeared – Portrait of the Saxon Kurder of Frederick the Wise. Here the young artist showed how skillfully he possesses all the techniques of engraving. What soft and light light shadows, so accurately conveyed texture: winding beard and fur expensive fur coats, soft beret cloth and exquisite fabric shirt. At the same time Albrecht Durer passed the character of Frederick the Wise: his determination and will, innate nobility and intelligence.