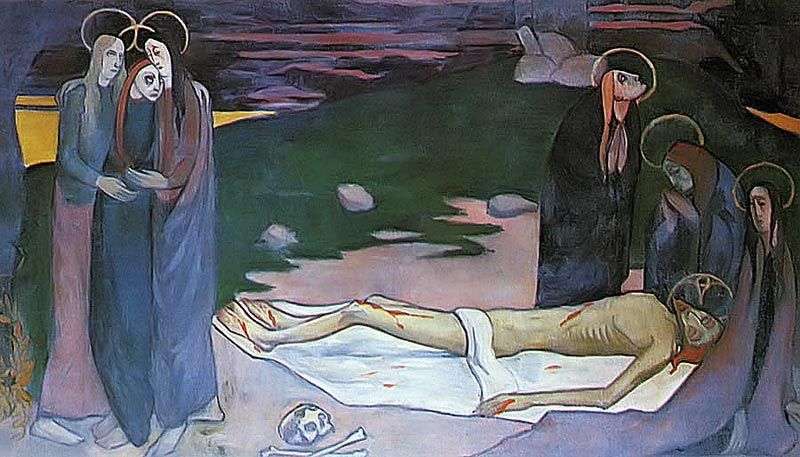 "Pieta" by Emil Bernard is interesting in that it is infinitely far from the traditional understanding of the iconographic plot. Pieta – this mourning of the Virgin Mary of Christ, taken from the cross. The plot historically provides for certain canons in the embodiment of both the canvas and the sculpture. It is enough to recall the Vatican Pitt of Michelangelo or the work of Titian.
Emil Bernard boldly dismissed all existing rules, and introduced the biblical story in his own way. The master began writing the canvas in 1890, during his deep religious crisis.
The painting is written in a cloisonneist style, when contours are used to separate the elements of a pattern of different colors. This style was developed by the artist together with Louis Anquette three years earlier. Draw attention to the faces of the characters – lean and sketchy. They lack the outline of holiness, humility, traditional for religious canvases. Grief on the faces of those watching and martyrdom in the guise of Jesus are drawn by simple, clear lines, far from portrait technique. The only thing that indicates the holiness of the depicted is the halo above the heads.
In his work, the artist gravitated toward many currents – symbolism, impressionism, Venetian and medieval art. The presented work carries certain features of primitivism, expressed in a clear picture, pure use of color, the composition of the composition. Surprisingly, rejecting all previous experience, Bernard managed to create his Pietu, emotional and aching.