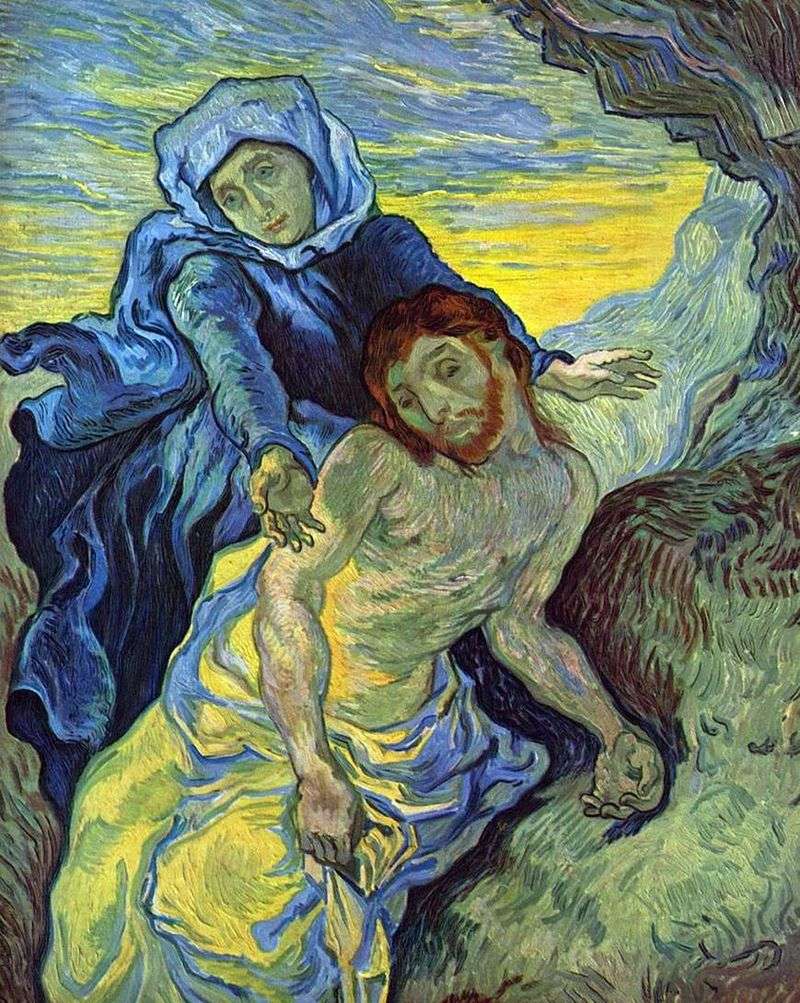 Pieta – a picture of a famous Dutch artist Vincent Van Gogh. It was written in September 1889 in Saint-Remy-de-Provence.
This painting is based on a lithograph of a painting by Eugene Delacroix. The painting "Pieta" depicts the Virgin Mary, who mourns for the dead Christ. Minor problem was the occasion of this work. Van Gogh wrote to his brother Theo own about it, "lithography with works by Delacroix" Pieta ", along with several more sheets fell into the paint and oil and spoiled. I was terribly disappointed and now I'm so busy that I write a picture with it, which you can see. " But the damaged
oil stains lithography has also been preserved.
The works on religious themes are the exception in the work of Van Gogh. There is also a version that unhealthy and "misunderstood" Van Gogh means could this picture be compared himself with the suffering Christ. He wrote on this topic in his letters: "I am a person not indifferent, and in the process of agony thinking about religion and serving God bring me sometimes considerable comfort."
Many people emphasize also the similarity between the outer red-bearded painter Van Gogh, and like him a figure of Christ in the painting "Pieta".