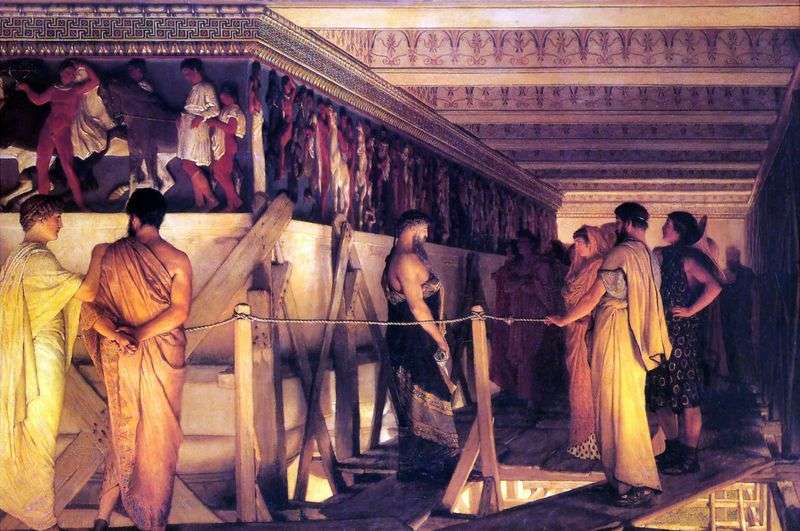 At first, Lawrence Alma-Tadema started painting his paintings on medieval themes. But when in 1863 he visited the Apennine peninsula, his main theme was classical antiquity. And that in his paintings depict the details of the era as accurately as possible, he began to engage in archaeological research.
Around 480 BC, on the sacred rock of Athens stood a temple that was destroyed. Pericles asked the architects of the time Iktins and Kallikrat to build a new temple, located on the Acropolis and dedicated to the goddess Athena. In the sculptural design of the temple participated all the famous masters. Phidias, one of the greatest sculptors, performed a general composition and developed a plan for all the decor, most of which he himself did.
The organizational issues of construction were dealt with by Pericles himself, the chief statesman of Athens. The sculptural decoration of the temple Parthenon was to praise the goddess Athena. On the pediments were depicted the gods of Hellas – Zeus, Athena, Poseidon, and completed this sculptural decoration of the temple of the frieze, with the solemn procession presented during the festivities of the Great Panathlonians. This frieze, executed by Lawrence Alma-Tadema, was considered the pinnacle of classical art.