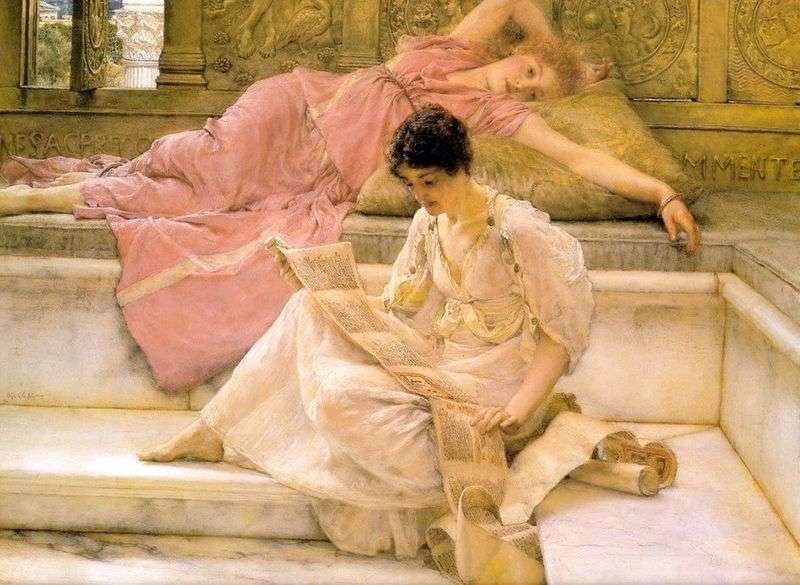 Sir Lawrence Alma-Tadema is one of the most outstanding artists and designers of European neoclassicism. The main theme of the master's works were mythological and historical subjects. Most of the paintings he created belong to the ancient Roman theme, however, there are many paintings devoted to the mythology and history of ancient Egypt, the history of the Merovingians.
For all his life a great talented artist created more than 400 paintings. In 1888 he painted the painting "Girls reading the manuscript." The painting shows one of the genre scenes in the spirit of that time – Roman girls in antique robes and marble interiors, which the artist loved to depict, read manuscripts.
The realism and persuasiveness of his paintings Alma-Tadema owes its thorough knowledge of archeology. The artist well represented and knew how to dress, what clothes the ancient Romans, what was the situation, the interior.
From the window reveals a view of nature and a piece of the column.