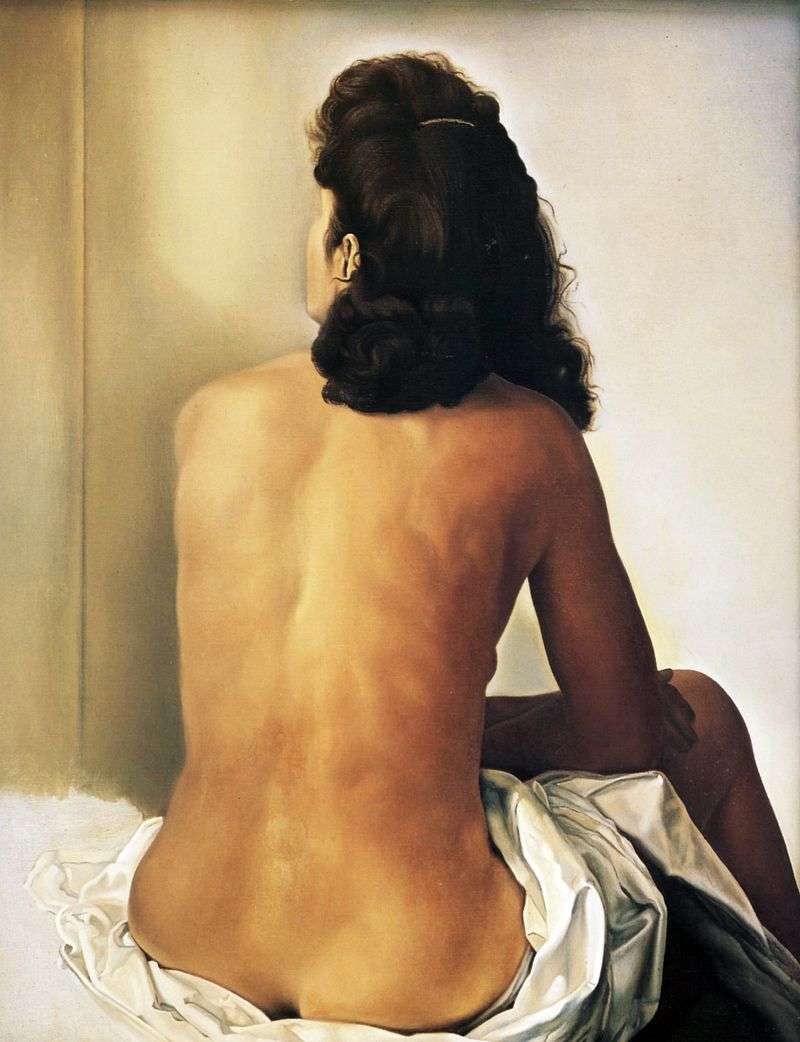 The muse, the inspirer and at the same time the curse of Salvador Dali's entire conscious life was his wife Gala. Hair stand on end when you read about the history of their, to put it mildly, a peculiar relationship. She squeezed it to a drop, frankly used it, and he only begged not to leave him, to stay close.
Dali painted it in different periods of life together – from mature years to old age. He survived it for more than ten years, but call it life could only be purely arbitrary – rather, a miserable existence. Dali himself became a pale shadow of his former…
What kind of artist is not inspired by naked female nature!
Especially when all the basic proportions – there! Gala sits with her back to us and looks sideways. She has chic chestnut hair, gathered in a bun. The back gives out a middle-aged woman, enough to roast, but not lean, perfectly folded, in which there is not a shadow of flaw.