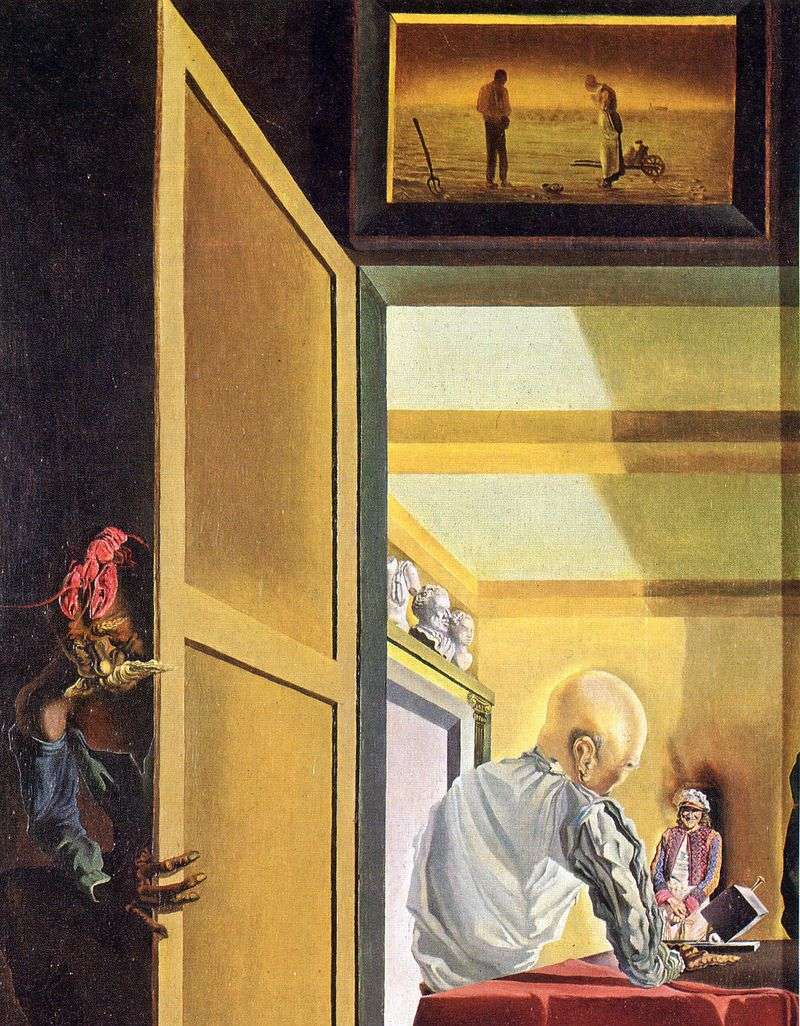 In this fascinating psychodrama, the grinning, fashionably dressed Gala is contrasted with the distorted figure of the leader of the Russian revolution of Lenin. Maxim Gorky, whose name is associated with the Bolsheviks, eavesdrops, not paying attention to the lobster sitting on his head.
It seems that Dali perceived Lenin as "the image of his father," and, therefore, the image of the hostile and subject to ridicule. Gala is here as a triumphant liberator. The picture above the door is Anzhelus by Jean Francois Millet, a typical image of peasant virtue and piety. He became an obsession with Dali, who endowed him with erotic content.
Here, 'Angelus' more or less corresponds to the picture of Mille; Later, he will endure in the hands of Dali numerous metamorphoses.