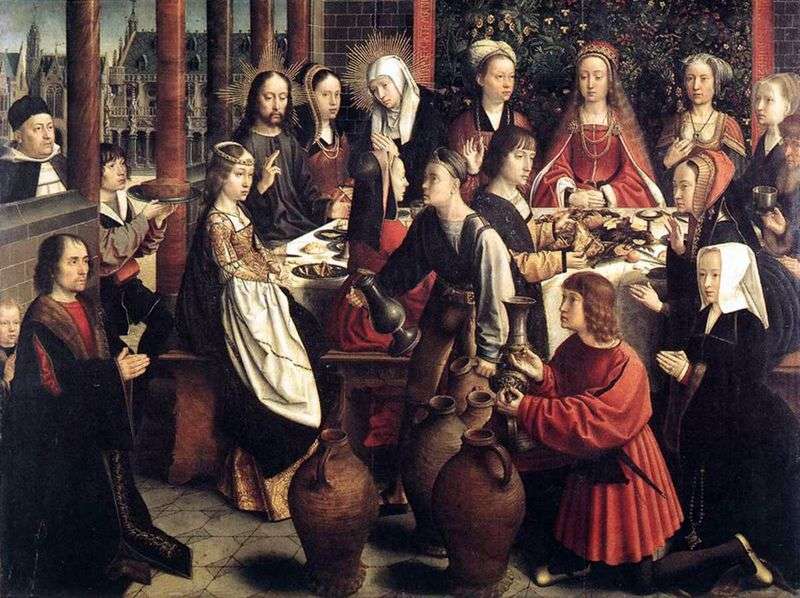 The most significant works were performed by the artist in the period from 1498 to 1509. Apparently, the work from the Louvre belongs to them. The plot for the picture was an episode from the life of Christ, described in the Gospel of John. But for an artist this is only an occasion to tell about a beautiful wedding feast, in which Christ and the Virgin Mary are present.
In carefully written subjects, Gerard David discovered a simple everyday beauty. Many actors have a portrait resemblance to the author's contemporaries. The figures are well-drawn, the scene is detailed. The faces of people are calm, they are impassively contemplating the miracle that is there.
The painting was purchased for the Louvre in 1683 by King Louis XIV, who considered the concern for the replenishment of art collections his direct duty and was very interested in the art of the Netherlands.