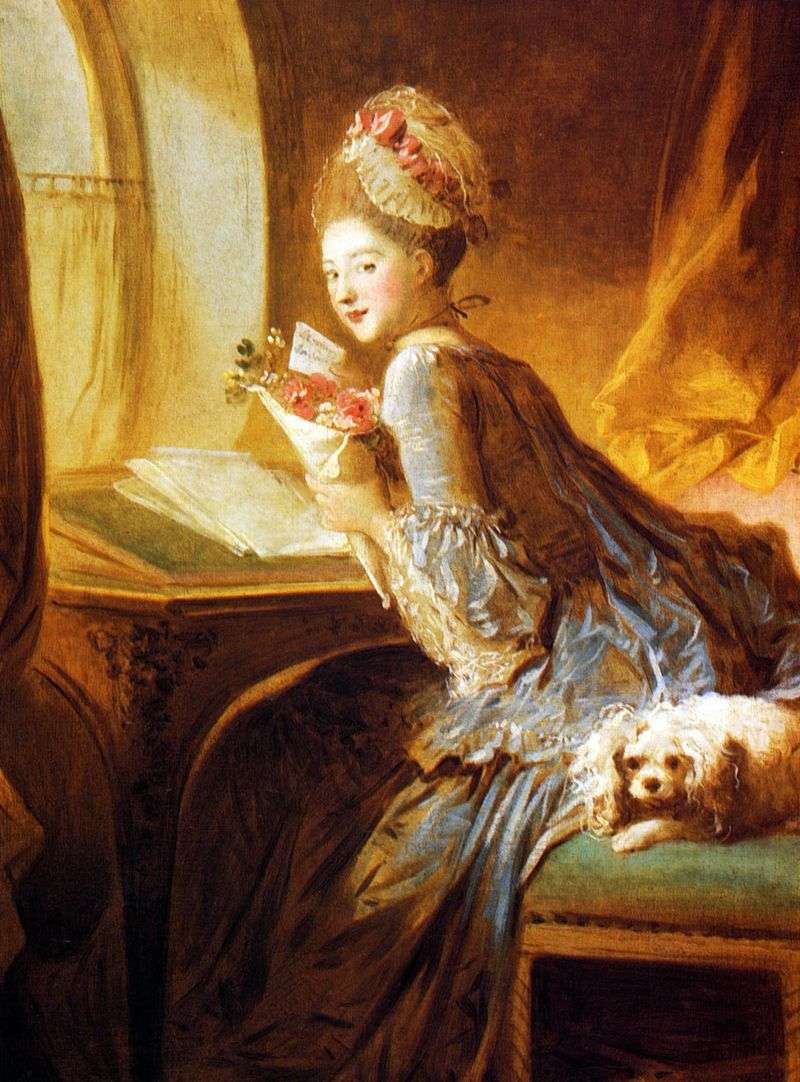 The great founder of French painting of the XVIII century, Jean-Honore Fragonard, having absorbed the experience of Boucher and Watteau, developed his own pictorial language and exquisite style. The singer of love and nature, childhood and family life, the artist left quite a variety of works. This picture shows a girl. She was caught unawares in her room, while reading a letter enclosed in a bouquet of flowers, which she holds in her hands. The puffy cheeks and a slight smile on her lips suggest how sweet the sender is to her heart.
The sunbeam penetrating from the window into the room, vibrates and models
the girl's face. He paints her skin and with blue reflections draws a dress woven with quick, lively and airy strokes. The charm of the scene comes from the exquisite spontaneity and apparent improvisation of the composition, executed in the spirit of realism, but without a shadow of importunity. Personality of the portrait is unknown. But, based on the text of the note, we can assume that before us is the daughter of Francois Boucher – Marie Emil. Remained a widow in 1773, she married a friend of her father.