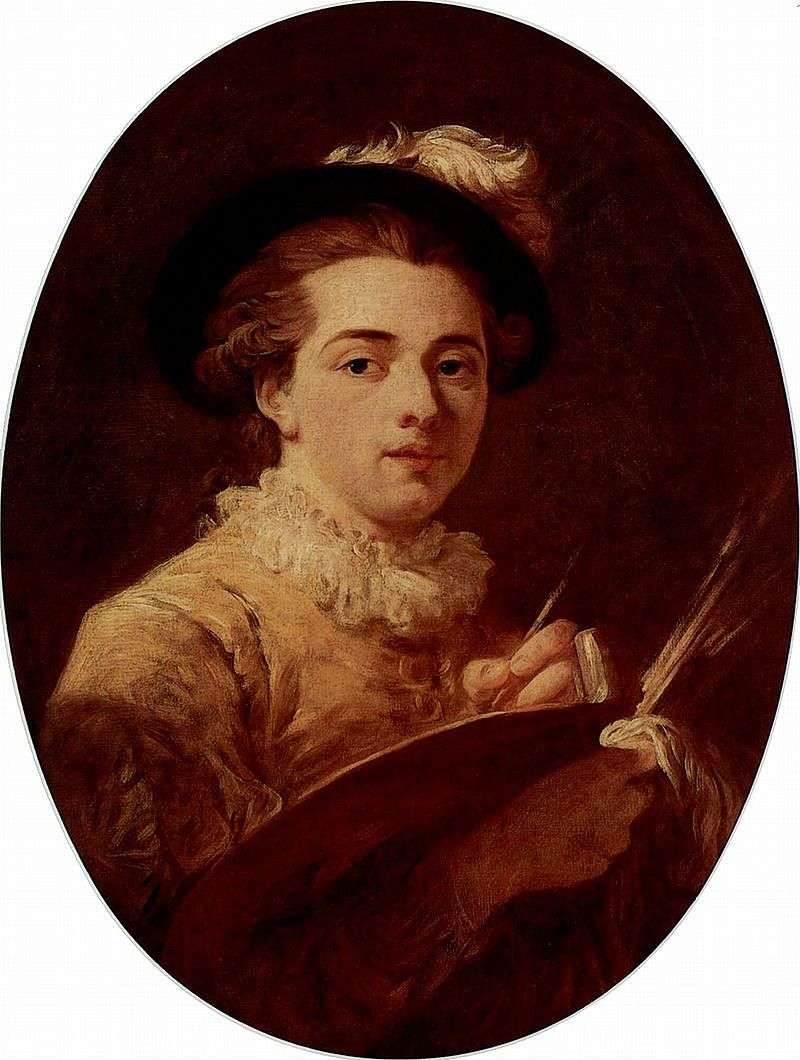 Self-portrait of the French artist Jean Honore Fragonard. The size of the portrait is 76 x 52 cm, canvas, oil. French painter and engraver, the greatest master of the era of Louis XVI, Jean Honore Fragonard was born April 5, 1732 in the town of Grasse in Provence. Fragonard became famous for virtuoso performed gallant and everyday scenes, in which the grace of rococo combines with fidelity to nature, the subtlety of light-and-air effects.
The origin and origin of Fragonard was from the family of the dealer of haberdashery, among his ancestors were the Italians. The family moved to Paris in 1738 and from 1747
the boy worked as a clerk in the notary's office, but soon realized his vocation as a painter. Since 1747, Fragonard was engaged in the workshop of Francois Boucher, then for a while with Jean Baptiste Chardin and again with Boucher, who became increasingly famous. The latter appreciated his talent and singled out among his students.