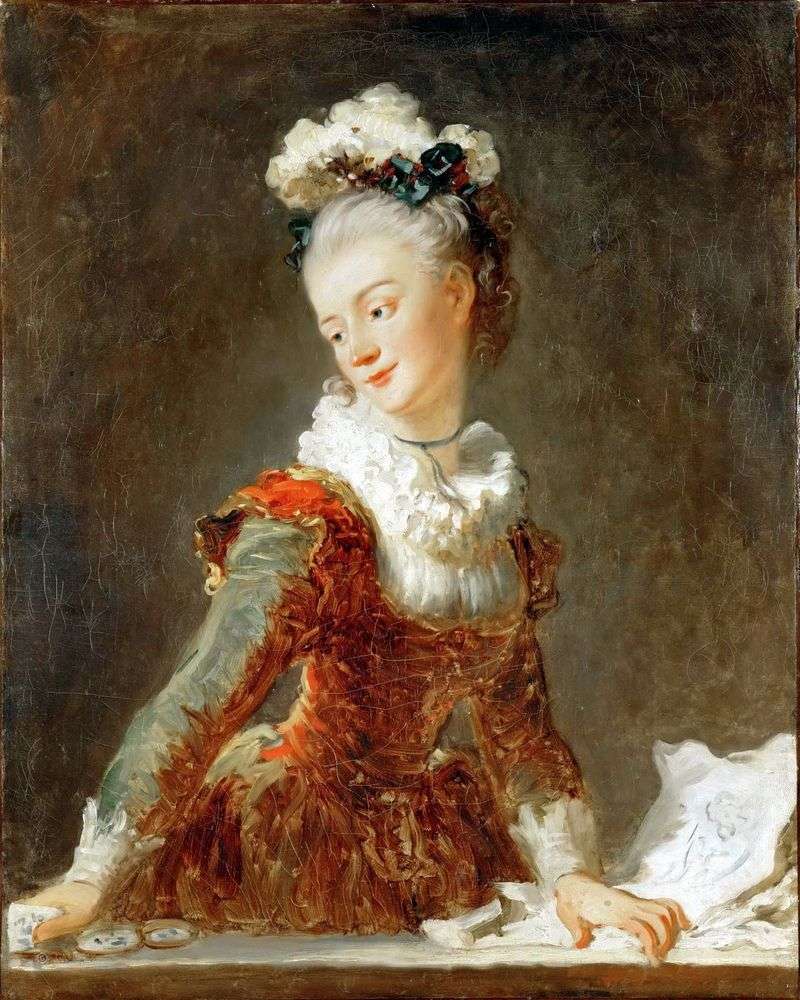 Painting of French painter Jean Honore Fragonard "Ballerina Marie-Madeleine Guymar." The size of the picture is 82 x 65 cm, canvas, oil. French ballerina Marie-Madeleine Guymare was born on December 27, 1743 in Paris. At the age of twelve, Guimar was enrolled in the corps de ballet of the Comedie Française theater. Three years later, Guimar began to perform in the famous Opera Theater. This theater was considered "adherent" to the obsolete ballet canons, but it was in him that the dancer expected the first great success. Guimar gained fame by the lightness, spontaneity and apparent simplicity of performing dances in ballet performances.
From the mid-1760s, Guimar became the recognized "star" of the French ballet: she performed the main roles in opera-ballets "Roman and Greek festivals", "Ninetta at the court", "Castor and Pollux", "Caprices of Galatea". The reformer of the French ballet, Jean Naverre, staged with Guimar in 1763 a ballet "Medea and Jason", which was very popular among the Parisian public. The dancer in a special way was patronized by the Duke de Soubis and many other representatives of the European nobility.
Marie-Madeleine Guymar had the reputation of a fatal courtesan, her connections were condemned by the public, which, however, did not stop the public from admiring the stage talents of Guymar. Marie-Madeleine was friendly with many artists who lived then in Paris. With the famous artist Jean Honore Fragonard, the ballerina was associated with the warmest relations; The brush of the painter owns several well-known portraits of Guimar. The ballerina Marie-Madeleine Guymare died on May 4, 1816 in Paris.