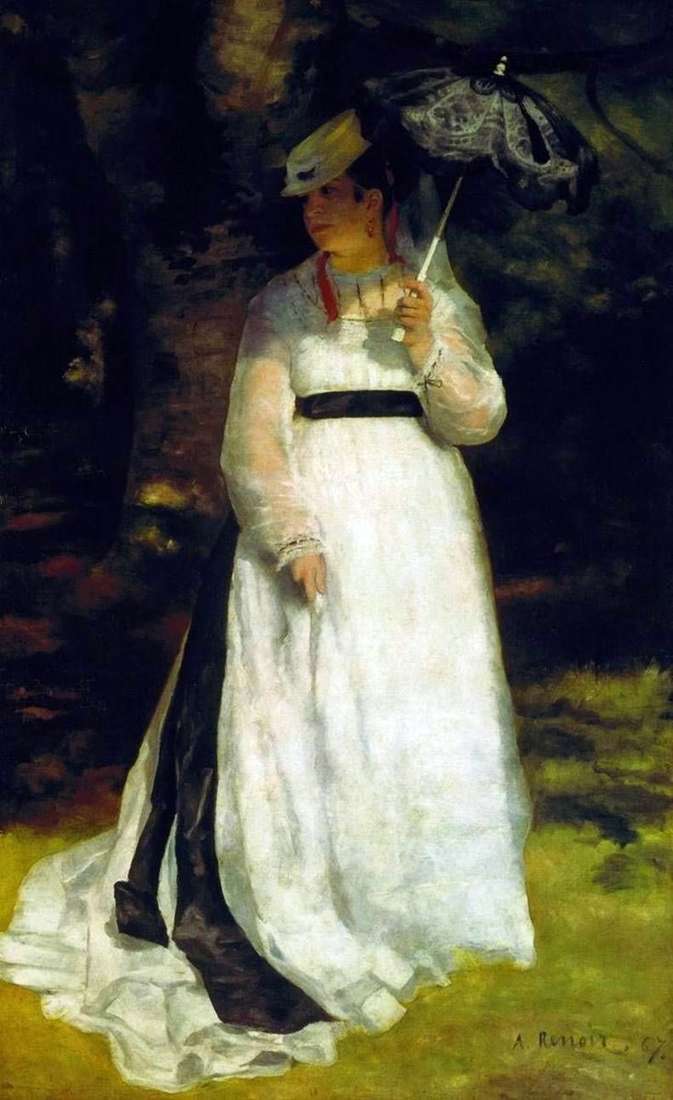 The work of Renoir "Lisa with an umbrella" is impressive sense of vitality, transmitted by the successful combination of the game of light and shadow. A similar game took place in the soul of the artist who created the work as a representative of the school of realism, but already with a clear penchant for the style in which the impressionists worked.
Lisa Treo posed for Renoir, when she was 18 years old when he met, he was 24. She became his girlfriend, the most demanded by the model, and also by love, although he did not marry her. After seven years of romance, Liza left Renoir, got married and never appeared in the artist's life.
The salon in 1868 spoke positively about the work, although some critics continued to mockingly react to his paintings.
Cloth is located in the Folkwang Museum, Essen.