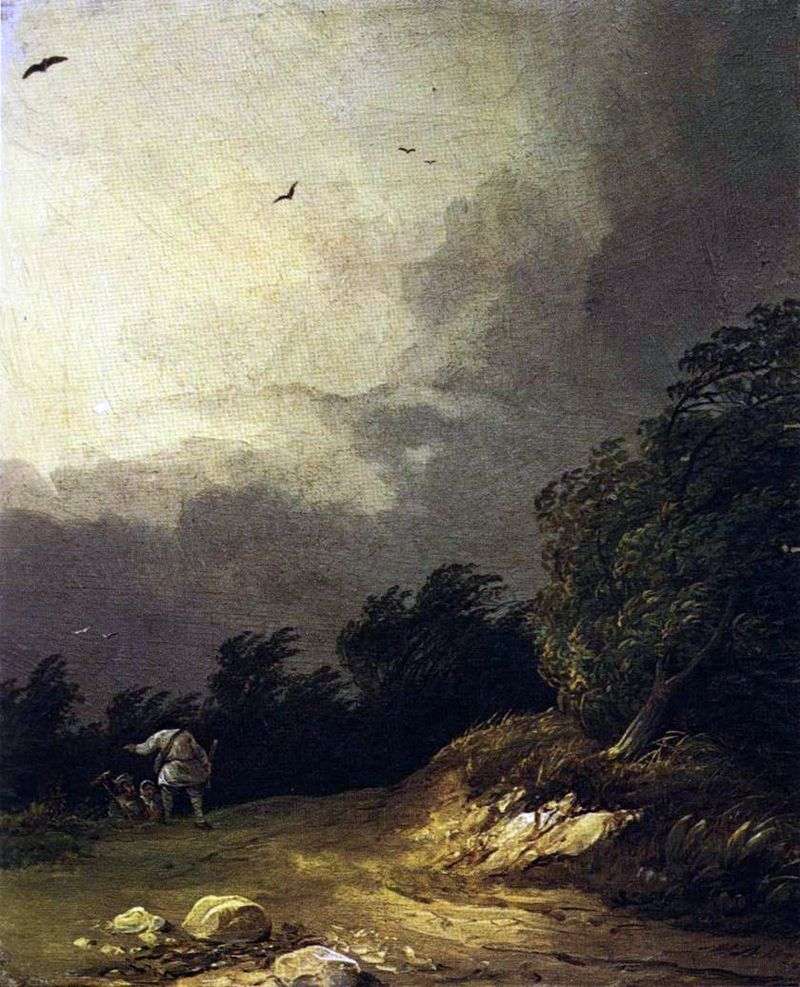 Mikhail Lebedev is one of the brightest representatives of that new direction in Russian landscape painting of the first third of the century, which is marked by a conscious desire for the truthful transmission of directly observed nature. Refusing the conventions of the old landscape painting, the rules inspired by the academic routine, the "style" and the "ideal", they opposed the faceless traditions of their own individuality, the originality of pictorial writing.
At the beginning of the thirties, when Lebedev studied in Maxim Vorobiev's landscape class, the practice of summer etudes from life becomes mandatory for students. Summer of 1833 Lebedev spent in the village Vasilkove Novoladozhsky district. To the competition for a large gold medal he was asked to "write a view from nature in the vicinity of Lake Ladoga." In addition to the program, the artist wrote several small paintings and etudes in Vasilkov.
The latter includes the landscape "In windy weather". The gust of wind, which has bent down trees and bushes, is expressed not only by the pattern, but also by the movement of the brush. Suddenly, through the clouds of clouds, the gushing light for a moment snatched boulders out of the darkness on the road, yellow-gray sand, a hillside, with bright glares played on the dark green. The light clothes of the peasant, the tiny red spot of the peasant woman's sundress stand out sharply against the dark to the black of greenery.