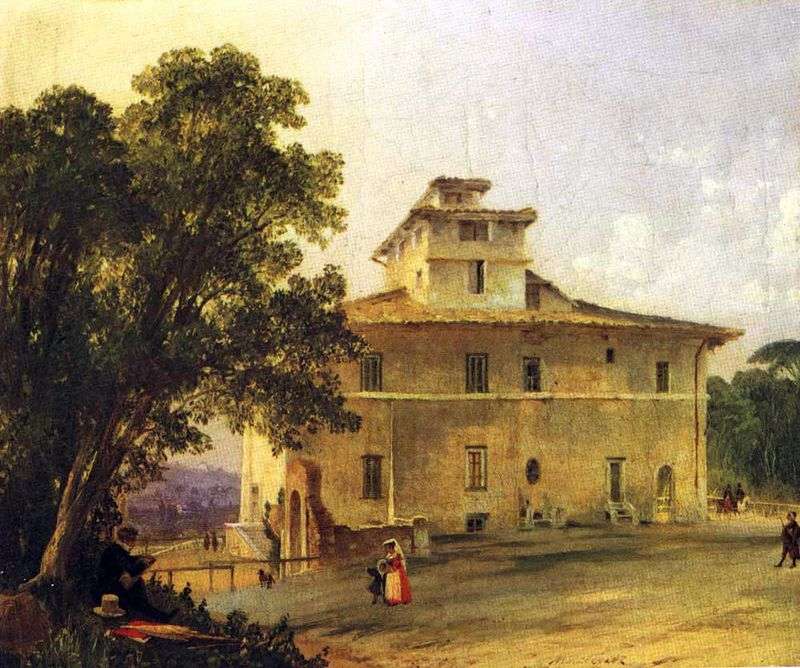 In 1834, Mikhail Lebedev came to Rome as a pensioner at the Academy of Arts. "You can't imagine how difficult it was to start writing the local nature after the north," wrote Lebedev to his teacher M. N. Vorobyov. "Everything is completely different here," says another letter, "all tones are all paints much delicate – The effects that make up the beauty of our nature – here they do not serve anything. "
We know that the artist defeated these difficulties, transforming his painting style, making it easier, more mobile, flexible, filling his color with light and hot tones, light and air.
The small painting "Villa in Italy" is one of the best landscapes of Lebedev, painted in the last year of his life. Like no other work by the artist, she tells us about the creative inspiration in which he lived in Italy.