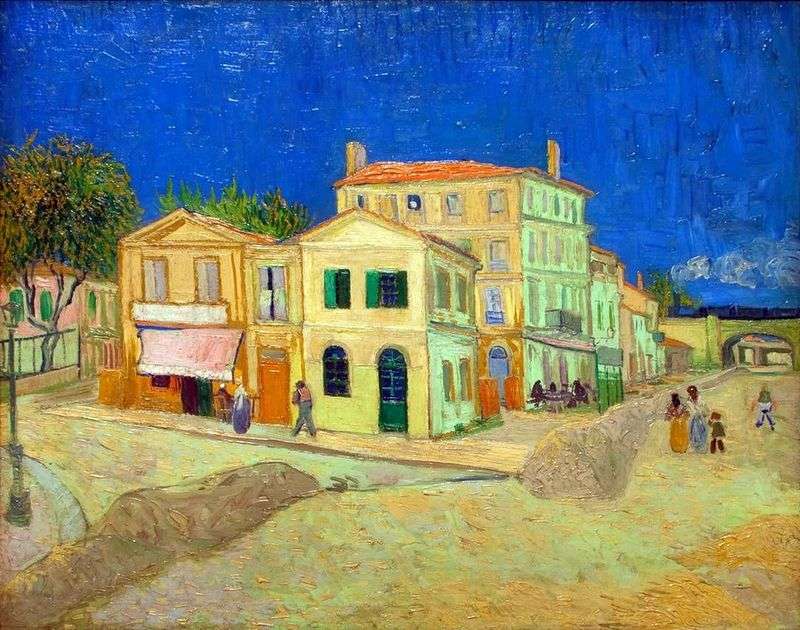 In 1883, Van Gogh arrived in the city of Drent. This small town was located in the part of the Netherlands, where the process of industrialization and technological progress has not yet come. Drent was used to extract peat. Van Gogh most inspired small houses of workers under sloping roofs with chimneys.
Like the artists of the Barbizon school, Van Gogh was very fond of the corners untouched by civilization, and simple huts placed above all the masterpieces of architecture. In this picture he depicted the houses of workers who were built of peat and covered with straw. Initially, they were built as a temporary
shelter, but after the end of peat extraction and remained the shelter of workers.
The picture is made in a realistic manner. Traditional for classical art, the limited palette consists of different shades of ocher and brown. Deep shadows form the volume of houses and features of the relief. Calm, even rhythms convey an atmosphere of peace and tranquility that reigns in a settlement far from noisy human life. Houses of workers are distinguished by dark silhouettes against the background of a clear, cloudless sky.
It should be noted that in our time, with careful research in the color layer of the picture, sand was found. This suggests that the work was done from nature in the open air.