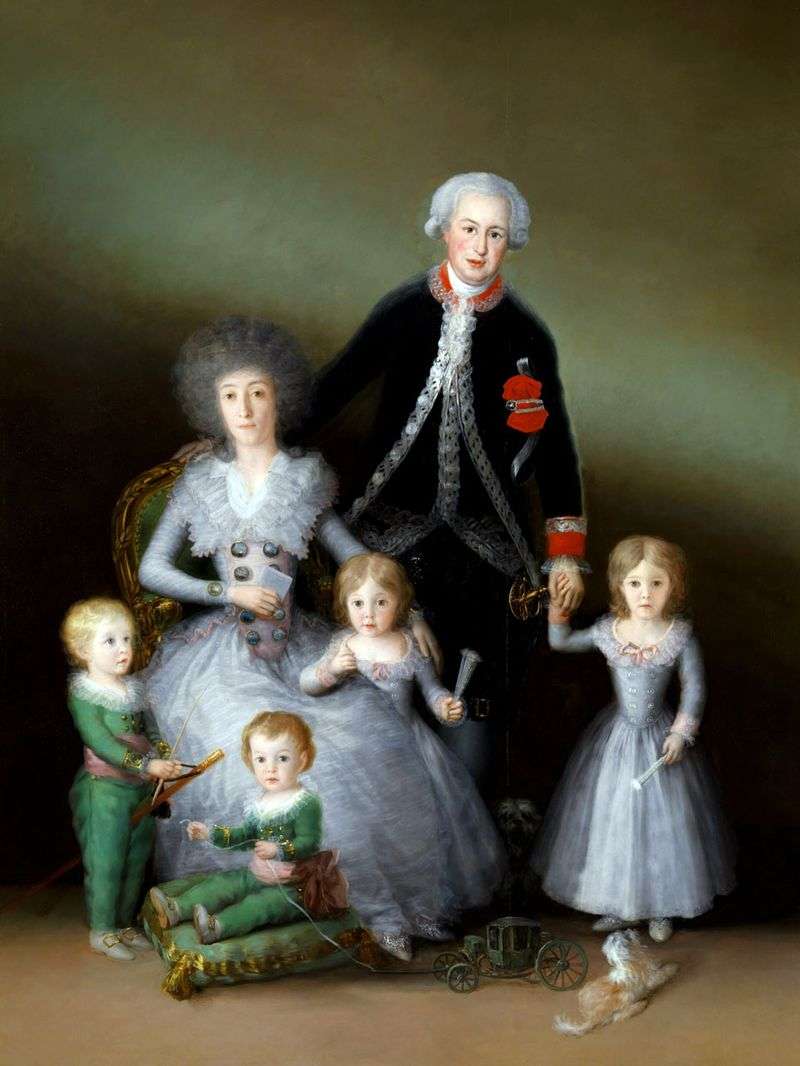 Jose Francisco de Goya, Goya-e-Lucientes, was one of the most versatile masters in the art of modern times. He painted portraits and paintings on historical, mythological and religious subjects, performed wall paintings and paintings for tapestries, was a brilliant master of etching and lithography, a virtuoso draftsman.
The artist studied in Zaragoza and Madrid, unsuccessfully several times tried to enter the Academy of San Fernando in Madrid. In 1770-1771 he traveled to Italy and, returning to Zaragoza, fulfilled his first orders, among which – the painting of the dome in the cathedral of Nuestra
Señora del Pilar. In 1773 Goya moved to Madrid. In 1780 he was elected to the Academy of San Fernando, in 1786 he was appointed court painter, in 1795 – the first president of the Academy, and in 1799 – the first painter of the king. At this time, in the work of the master, tragedy and aversion to modern reality are growing.
The artist had to emigrate to France. A group portrait of the family of the Dukes of Osuna is one of the artist's most famous works, created at a time when his portraitist skills were recognized and flourished. Other famous works: "Portrait of the Marquise Anna Ponte-jos." OK. 1787. National Gallery, Washington; series of etchings "Caprichos". 1797-1798; "The shooting of the Madrid rebels on the night of May 3, 1808". 1814. Prado, Madrid.