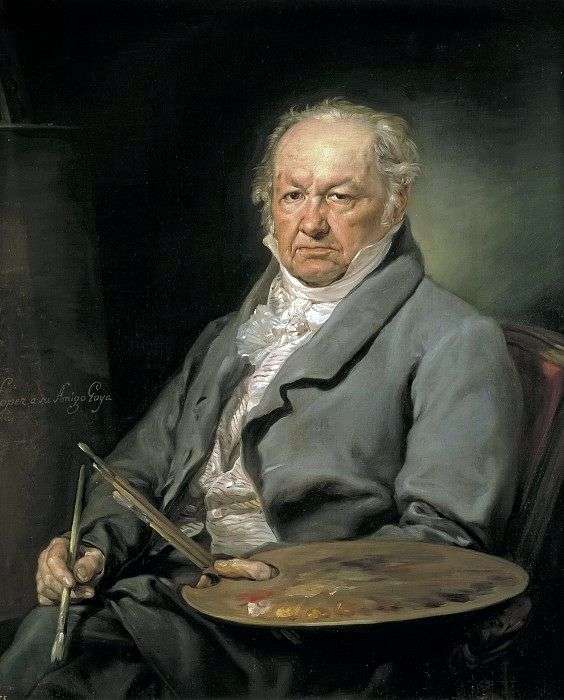 Vincent Lopez Porthan, a fashionable portrait painter who took the post of the First Court Painter after Goya, painted a portrait of his eighty-year-old predecessor on the orders of King Ferdinand VII.
In 1814, Goya became the court painter Ferdinand VII. But soon disagreements with the authorities force Goya to leave Spain. He settled in Bordeaux. 1826 Goya left Bordeaux, where he lived in quiet seclusion, to pay a farewell visit to Madrid, to see his son and grandson, and to ask the stern monarch for permission to retire.
In Madrid, Goya was greeted with unexpected favor. The king willingly accepted his resignation and ordered to paint this portrait, and also awarded Goya with a pension and allowed the aged artist to return to France. Goya allowed to write his portrait, after which he returned home to Bordeaux, and continued to lead a quiet, unhurried life. Vincent Lopez Portaña was famous for his portraits. This portrait is one of his best works.