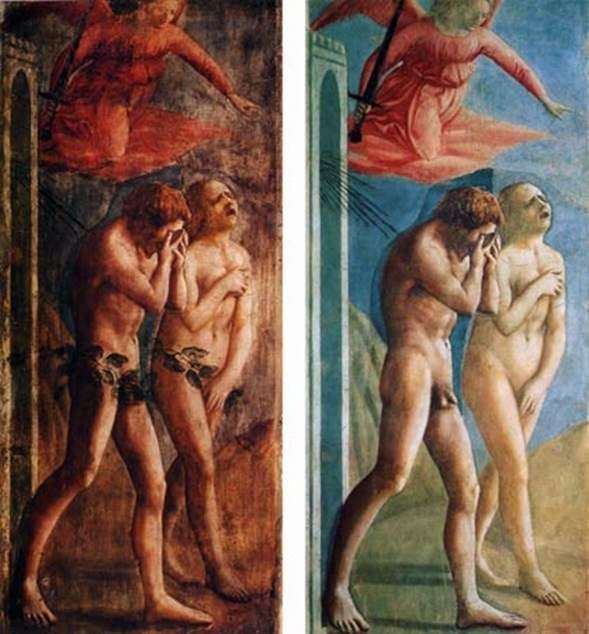 The frescoes of Masaccio and Mazolino in the Brancacci Chapel were restored more than once, the largest restoration works were carried out here after the fire of 1771, in 1902-04 and finally in 1982-88. The most successful was the most recent restoration, which allowed restoring the original color of the frescoes and revealing the previously unnoticed details.
One of the central scenes on the Exile from Paradise fresco by Masaccio underwent the most dramatic changes. The fig wreaths added at later times on the hips of Adam and Eve were removed here.
In addition, small fragments of another mural were discovered in the chapel, allegedly called the Crucifixion of St. Peter. The fresco was completely smeared during the reconstruction of the chapel around 1460.