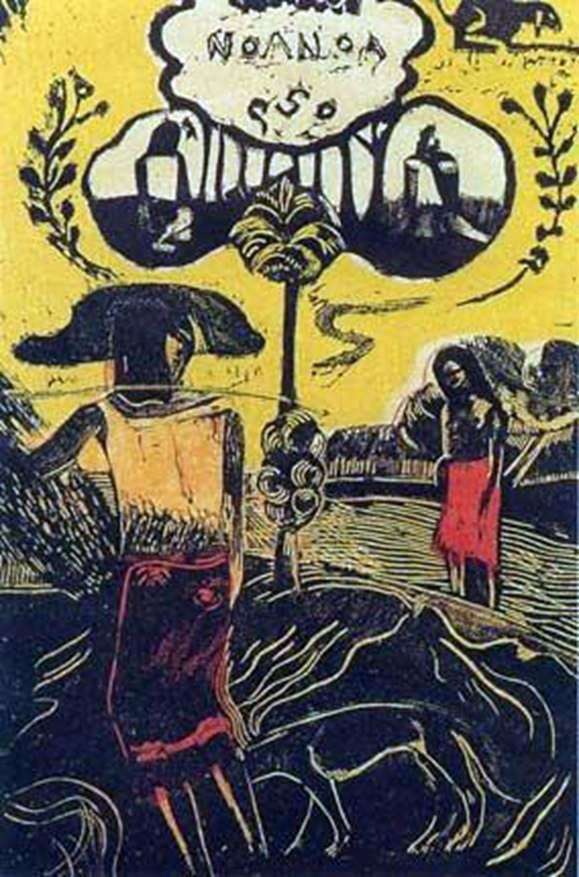 The first appeal to the engraving was due to the desire of Gauguin to earn money on the publication of his works.
Together with Emil Bernard, he created a series of engravings for the exhibition at the Volpini Cafe as part of the 1889 World Exhibition. Most often, Gauguin worked in lithography technique, although he preferred to cut out the cliche on zinc, and not on a stone slab. He found a rough zinc texture more attractive.
The compositions of Gauguin were not original – as a rule, they reproduced the subjects of works already created by the artist. Original work Gauguin used to design his diary book "Noah Noah", decorating the manuscript with wood engravings, watercolor sketches and drawings.
The most successful were just the engravings. Their themes are set by Tahitian mythology, and the style in which they are performed, clearly tends to primitive.