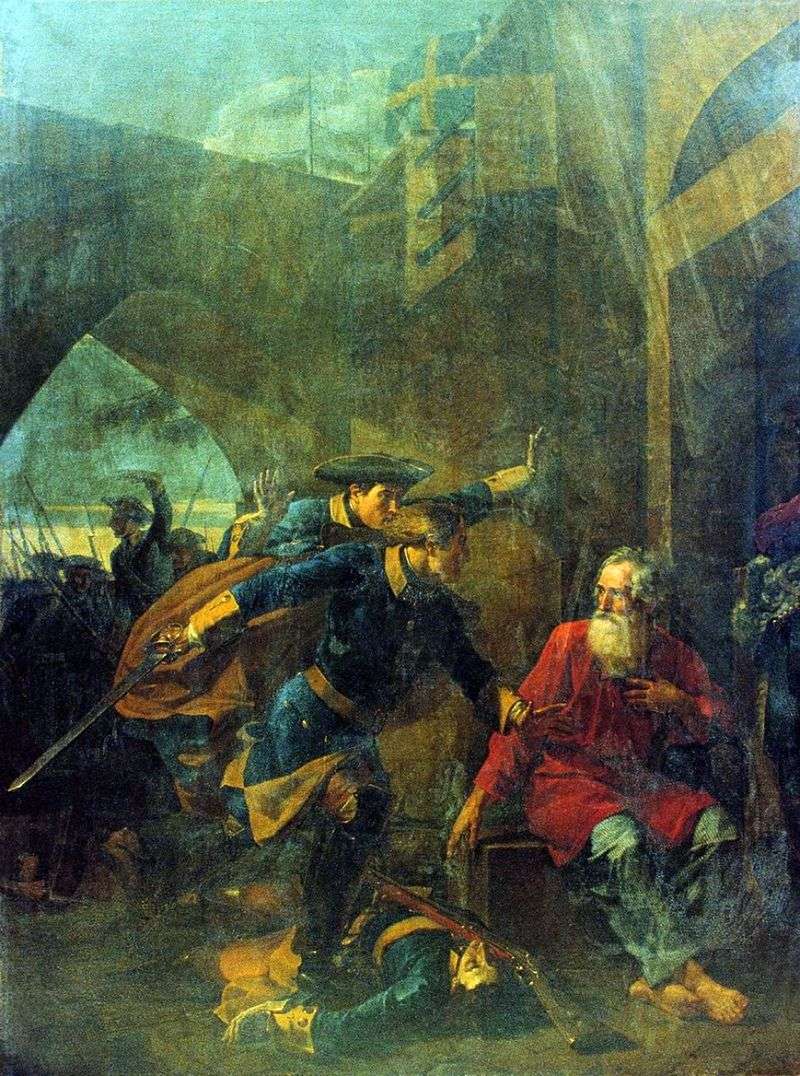 The most famous historical painting by Shebuev "The feat of the Novgorod merchant Igolkin in the Northern War with the Swedes" is written on a plot from the history of Peter's times and glorifies the patriotic selflessness of the Russian people. The time of writing a picture is a period of searching for new forms in Russian historical painting, when the rigid canons of classicism begin to surrender their positions.
Shebuev is trying to revive the form of the classic historical picture that is disappearing into the past, hence the intentional theatricality of the gestures of the characters
in action, the sharp opposition of the hyperbolized fury of the enemies to the majestic tranquility of the protagonist.
However, the coloristic solution of the canvas with bright contrasts of color and chiaroscuro, as well as the dynamism of the action itself, its unfolding in time, testify to the onset of romantic trends in art. Realistic same trends are clearly expressed in a reliable image of specific details of clothing and weapons.