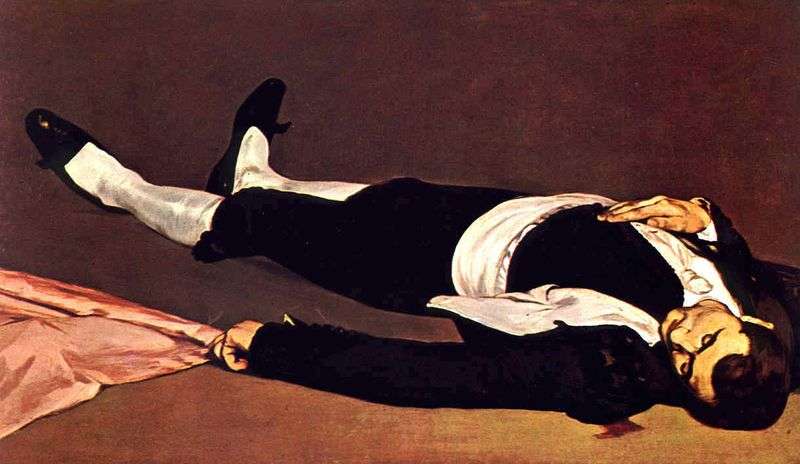 Throughout his life, Manet was fond of the costume, which became a prominent element of a number of his paintings. Many of his costumed figures bear the imprint of Spanish culture, to which the artist was not indifferent. In 1862 he wrote "Lola from Valencia", a portrait of a star of the famous Spanish dance troupe.
In the same year, this picture was rejected by the Salon's selection committee. In preparation for the Salon of 1864, Manet again works in the same genre, creating the "Case on a bullfight." Later, a fragment was cut out of the original canvas, called the Dead Toreador.
Manet
gathered a rich collection of costumes and dressed up his models and models in them. If an exotic texture was needed, the artist was helped by his friends, whom he never lacked. Thus, while working on the "Execution of the Emperor Maximilian," one of the military friends, Manet, put at his disposal a whole platoon of soldiers.