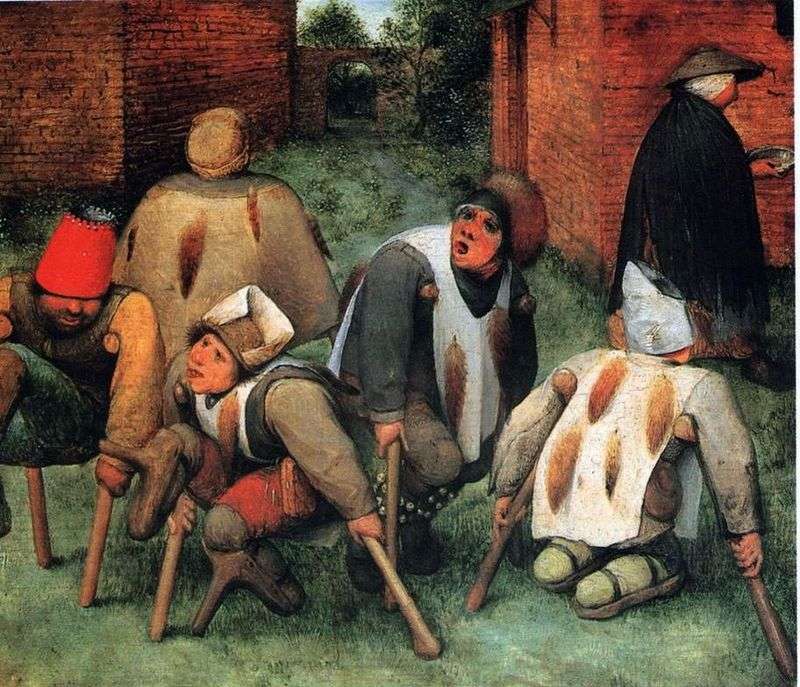 The most important Dutch master of the middle of the XVI century is Peter Bruegel the Elder, nicknamed "peasant". He came from a peasant family, but nothing is known about where and how he studied.
In 1551 he came from northern Brabant to Antwerp, where he was admitted to the guild of St. Luke. According to the surviving documents, in 1552-1553 the artist undertook a trip to Italy, where he visited Naples, Sicily and Rome.
In 1554 he returned to Antwerp, then moved to Amsterdam and finally to Brussels, where he finally settled. Returning home, Brueghel was in the whirlpool of the struggle against the Spanish domination. In the country, the Inquisition raged. The Spaniards with fire and sword tried to suppress the uprising that broke out in the Netherlands. All this was reflected in the work of Brueghel.
Fantastic pictures of his predecessor Bosch helped the artist to find a new means for depicting what was happening in real life. Fantasy Bosch transferred to their everyday life in the form of grotesque, full of bitterness and inner disappointment of works. The painting, transferred to the Louvre in 1892, refers to the artist's latest works. A year after it was written, he died. A terrible world comes before our eyes.
Against the background of bright green grass cripples, pathetic human stumps are crowded. And red brick walls, squeezing the space, further strengthen the sense of tragedy of what is happening in the world around us.