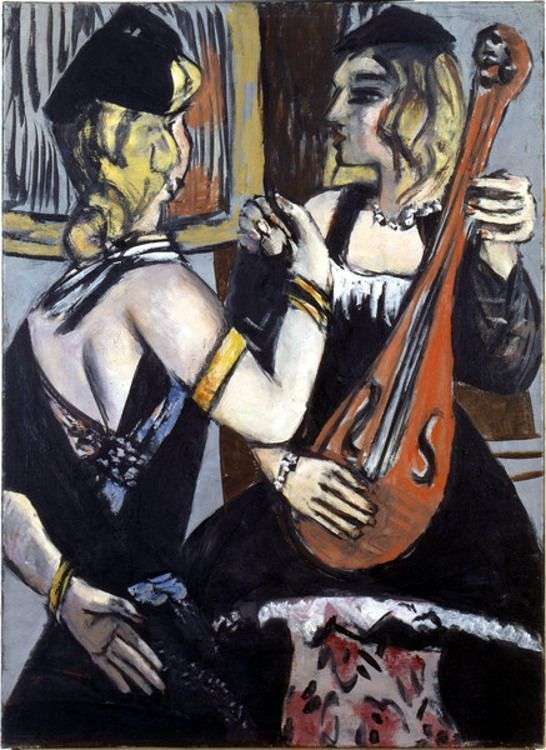 In the history of art Max Beckmann entered as the creator of his own artistic version of expressionism, but his avant-garde search and innovation are only a separate stage of creativity. Beckmann was born in Leipzig, studied at the art school in Weimar, then traveled, was in Paris, Geneva, Florence.
In his early painting religious and mythological subjects prevailed. Continuing the tradition of T. Jericho and E. Delacroix, Beckmann wrote large-scale canvases in which he captured modern catastrophes. A turning point in Beckman's work came after. The First World War, during which he served as a medic. The artist's horrors of war completely changed the character of his painting and led to expressionism.
The picture "Actresses in Cabaret" refers to the artist's late works, when his style and picturesque manner with elongated convulsive, nervous figures, bright, contrasting colors finally formed. The work was performed in Amsterdam, where the artist was forced to emigrate because of the persecution of the Nazi authorities in Germany. Other famous works: "Night". 1918-1919. Art collection of the Earth North Rhine-Westphalia, Dusseldorf; "Sharman". 1935. The Museum of Vallraf-Richartz, Cologne.