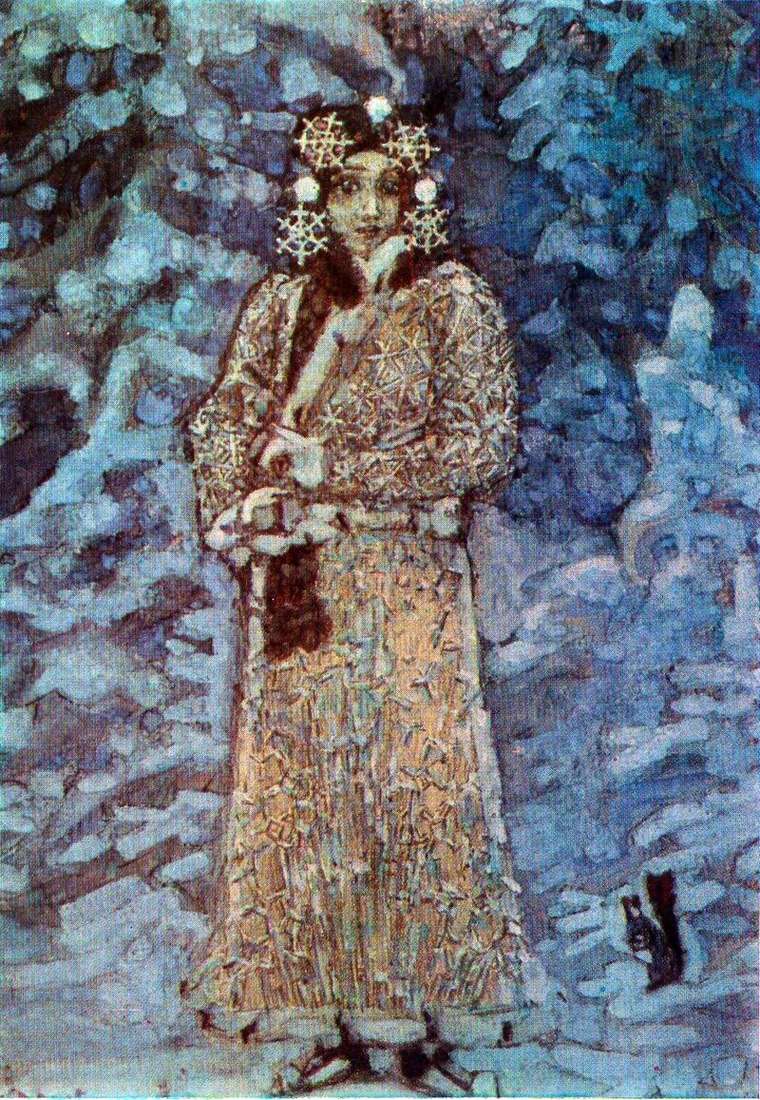 The widely known great Russian post-impressionist Mikhail Vrubel used a special technique for writing paintings that amazes researchers and connoisseurs of his works.
Careful selection of colors, intense color, fantastic stories of his works give the viewer absolutely unearthly emotions. A lot of works of Vrubel are connected with the image of Nadezhda Ivanovna Zabela. She was his muse, much associated artist and actress, many times he portrayed it on his canvases.
The model for the image of the Snow Maiden on the same name picture was also Nadezhda Zabela. This is one of the most colorful images of the actress. Loose hair, slightly closed eyes, a subtle smile: it is clear that this image is especially appealing to the artist.
Stunningly transmitted in the picture, the fabulous nature of the winter forest was a success for the artist thanks to the use of bluish shades when writing shadows. Snegurochka against the background of spruce branches covered with fluffy snow, looks like a mistress, she is not afraid of cold or darkness.
Throughout his life, the artist has not ceased to transform the image of his wife, not only in pictures, but in life. Michael Vrubel constantly updated her wardrobe, adding to it different colors. Nadezhda Ivanovna always helped her husband find inspiration.