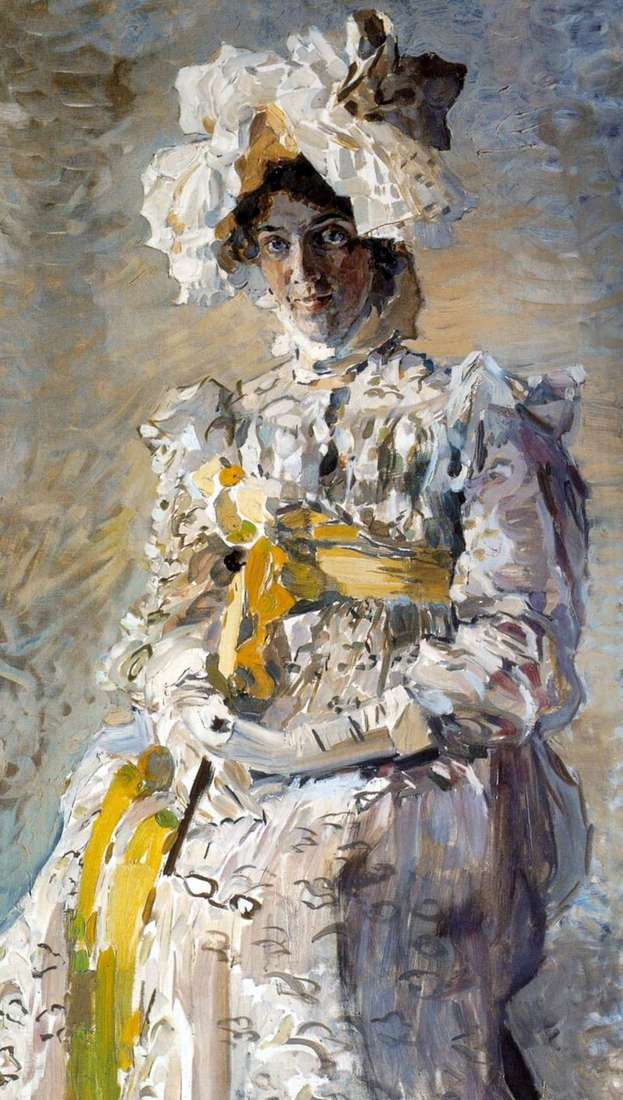 Vrubel was married to one of the most outstanding Russian singers, Nadezhda Ivanovna Zabele. She was the favorite singer of Rimsky-Korsakov, for her he wrote soprano roles in operas, beginning with the "Tsar's Bride." Vrubel has many portraits Zabelev, and this is also one of the special pages of his work.
The novel with Nadezhda Ivanovna was furnished with all the attributes of romantic love. NI Zabela recalls: "During one of the rehearsals, during the break, I was struck and even somewhat shocked that a gentleman ran up to me and, kissing my hand, exclaimed:" A lovely voice! "T. S standing here Lyubatovich hastened to present me: "Our artist Mikhail Alexandrovich Vrubel," and aside I was told: "A man is very expansive, but quite decent." Mikhail Aleksandrovich was so sensitive to the sound of his voice. the stage was dark, but he liked the sound of the voice. " It turns out that Vrubel fell in love not so much in the face, face, as in the image, voice, in the dream, the creation of his imagination.
The happy period of their life was short-lived. Firstly, because they had a son with a rabbit sponge, which made an extremely painful impression on Vrubel, and, in fact, from that moment begins his breakdown in sickness and madness. And from the same moment Vrubel begins to work on his "demon defeated". It was a work that consolidated the glory of the decadent behind him – and then the years begin in a psychiatric hospital, where Nadezhda Ivanovna constantly visited Vrubel and often sang for him. Among the picturesque portraits of the 1890s, there is a portrait of Nadezhda Ivanovna Zabela-Vrubel in the toilet of Empire. He was written in the village of Pliska and as if absorbed in himself a short time of happiness, which the artist experienced after joining with Zabela.
Vrubel for the first time does not feel lonely. He creates one of the most harmonious of his works. Light light colors, lilac, pistachio, seem to sound in the key of "A major" – so in letters to Rimsky-Korsakov Zabela defined her state of mind during this period. In a dress and a hat made according to Vrubel's plan from a light translucent muslin, she resembles a bucolic shepherdess. The time of happiness was short-lived. Soon, in 1902, suddenly the young son of Vrubel Sawa died. Vrubel plunges into an incurable disease.
In 1904, Zabela moved to St. Petersburg with her husband, who is destined to spend the rest of his life in psychiatric hospitals. Zabela enters the service at the Mariinsky Theater, but, as his director Vladimir Telyakovskii writes in his diary, she is held here for mercy, for the sake of Vrubel's patient. The possible explanation of creative failures is found in the letter of the artist Konstantin Somov: "The poor on our huge stage are barely audible and barely visible, she made the mistake of enrolling in the Mariinsky Theater." She sings very well for the Russian singer, but her voice is already tired. "