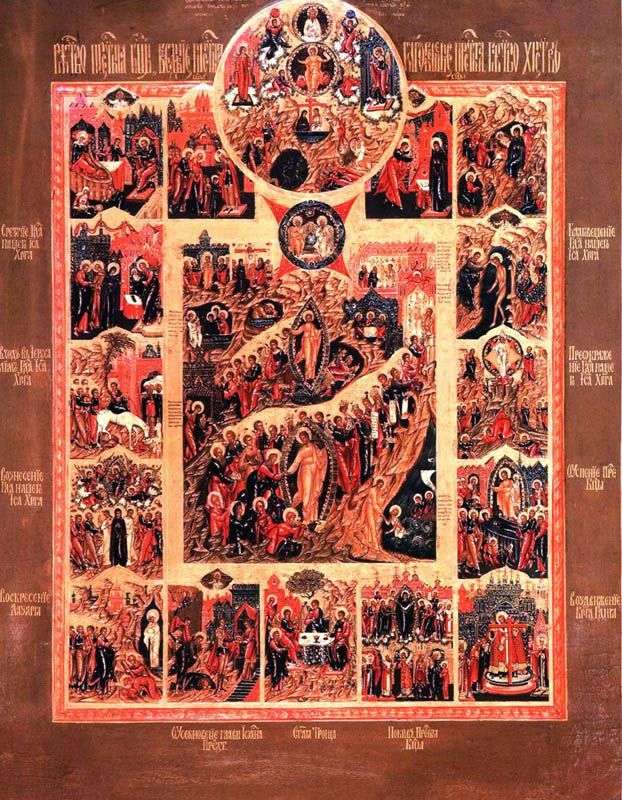 In the middle section is the Resurrection of Christ, represented as the Rise from the Sepulcher and the Descent into Hell, with the Procession of the Righteous to Paradise and other scenes.
The matron crowns the image of the Trinity of New Testament, in the forces. Over the mediocrity in the medallion is the image of the "Only Begotten Son". In the stamps of 15 holidays: "Nativity of the Virgin", "Introduction to the Temple", "Annunciation", "Christmas", "Sfense", "Epiphany", "Entrance to Jerusalem", "Transfiguration", "Ascension", "Assumption of Our Lady "," Raising the Lazarus, "" The Beheading of John the Baptist, "" The Trinity of the Old Testament, "" Protection, "" Exaltation of the Cross. "
The icon is a monument of Palekh painting of the middle of the XIX century. It represents iconographic and artistic interest and museum value.