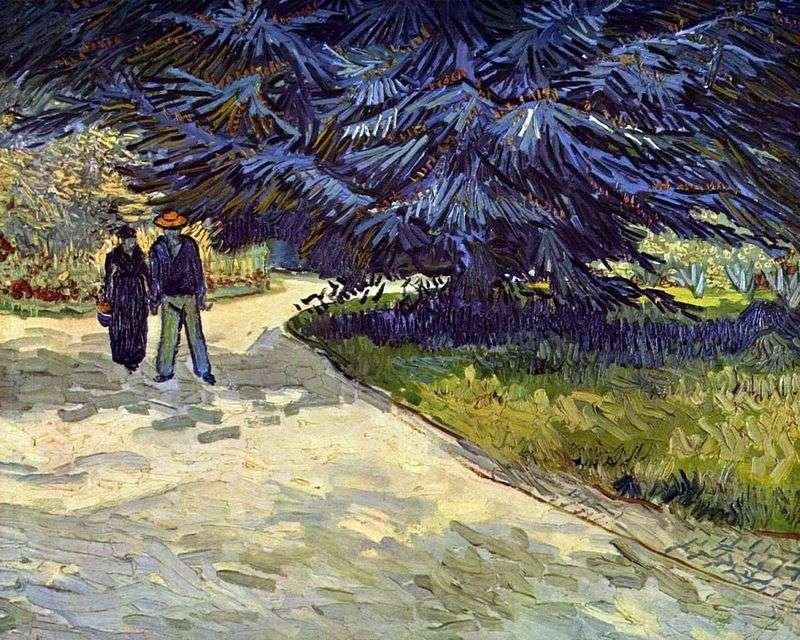 The poet's garden was in front of the Van Gogh house on the Place Lamartine, and was a city park filled with people who went out for a stroll and picturesque plantings and a hedge.
Van Gogh often used the motifs of the park when he wanted to feel like a plein air. The artist named the four paintings "The Garden of the Poet". They were intended to decorate the room of Gauguin.
In this picture, in the center, Van Gogh arranged huge blue firs. Needles on one branch have almost incredible dimensions, because it looks like a whole tree: the needles are distributed along the branch, as well as the branches on the tree; they are fluttering in the wind, like the whole tree.