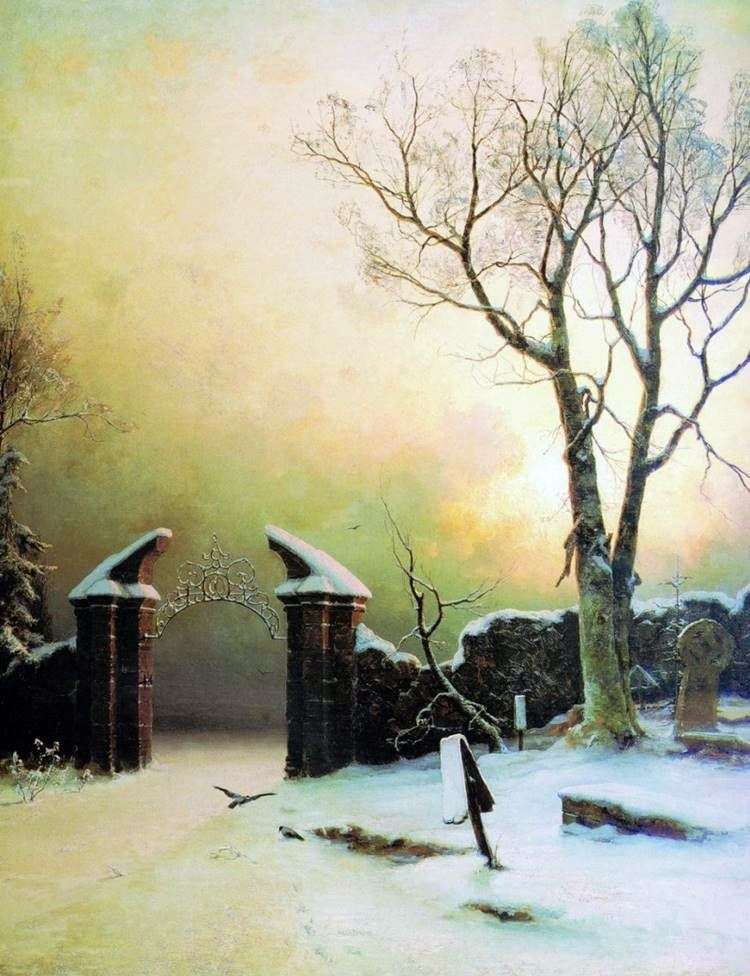 Melancholic in the mood picture "The Forgotten Cemetery" – one of the characteristic works of a prominent representative of late-romantic academic landscape painting Klever, in whose works the search for pictures in nature is combined with the desire to outwardly poeticize it.
In the "Forgotten Cemetery," with an ash-pink sunset typical for many landscapes of the artist and knotty trunks of bare trees, with snow graves and a vintage wall that hangs against the darkening evening sky, there is a desire for romanticizing the image, a combination of nature and poetic fiction.
Throughout his long creative career, Clover varied the elegiac motif of the old cemetery that attracted him during the winter. For the first time he addressed this motif in 1871 in the painting "The abandoned cemetery in winter", acquired by Count PS Stroganov.