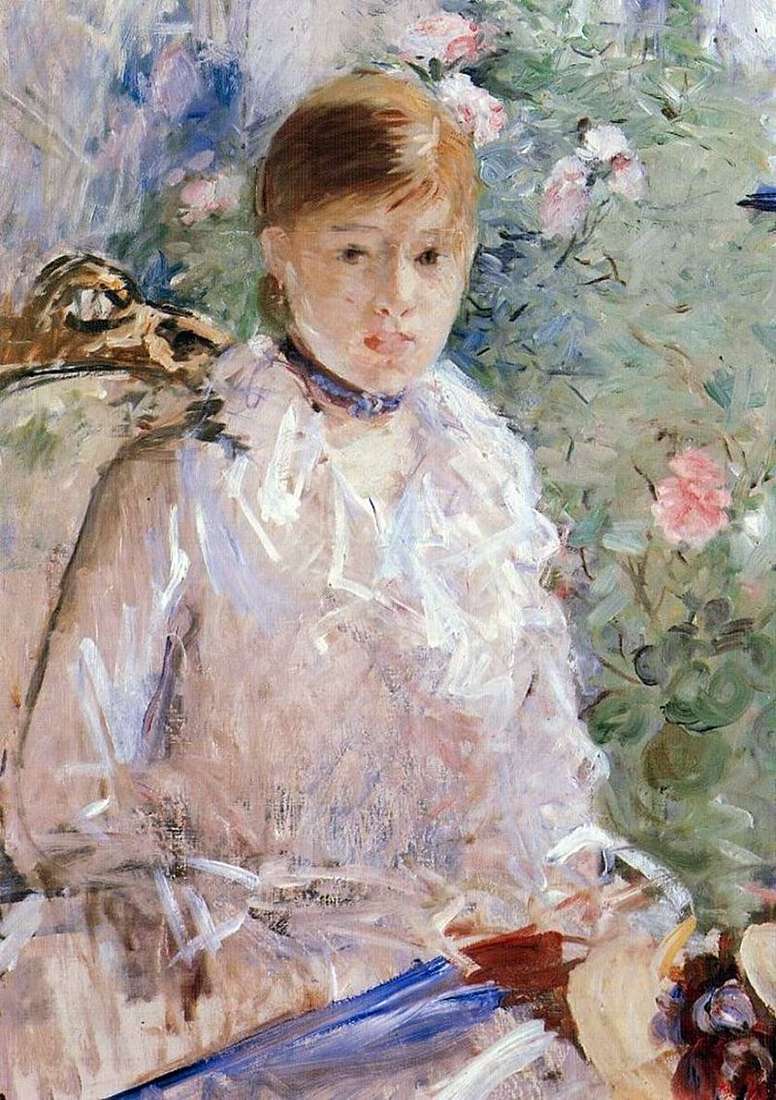 The French artist, the representative of impressionism, Berthe Morisot, was the granddaughter of the famous J. O. Fragonard and, perhaps, inherited from her grandfather the striking ease of manner with which her works are performed. Her teacher was K. Corot, who taught the artist to work in the open air. Morisot began exhibiting her work when she was 23 years old. In 1868 she met E. Manet, who was struck by her painting, freedom of composition. Morisot posed for E. Manet, he often painted her in his paintings.
In 1874, the artist married her brother E. Manet Eugene and in the same year took part in the first
Impressionist exhibition, where she showed nine of her works. The works of Morizot are surprisingly calm in their content, their subjects are well-ordered: family, motherhood, the image of a woman, and peaceful nature. But behind these calmness and integrity lies an irrepressible pictorial temperament.
Masterly, with amazing dynamics, the artist creates "glowing" images filled with peace and dignity. This imaginary contradiction in the pictures of Morizot leads to a striking effect, an inexplicable attraction. Other famous works: "At the cradle". 1872. Orsay Museum, Paris; "Little Maid". 1886. National Gallery, Washington; "Lady for the toilet." OK. 1875. Art Institute, Chicago.