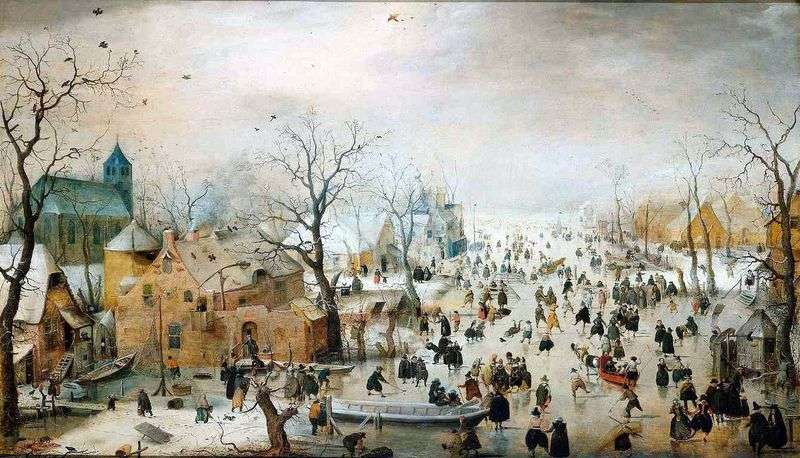 "Skating behind the city walls" – one of the most characteristic works of the Dutchman, written in a silvery range. The colors are carefully selected. Small figures of skaters are inscribed in the volume space of the canvas with decorative precision. One of the typical compositional solutions of the artist is a very realistic image of a cold transparent winter sky, filling the whole picture with a feeling of freshness and freshness in the northern winter.
The pedantry of Avercamp in relation to small details was also evident in this work. So, a carefully selected red belt on the lady in the lower left corner of the canvas brings animation, transferring the cheerful excitement of vacationing townspeople who came to ride on a frozen lake. At the end of his creative career, Avercamp significantly expanded the scope of his work.
Now, in the creation of artistic scenes, he "involved" a larger number of characters. A recognized master of a realistic urban landscape, Averkamp enjoyed a well-deserved reputation both in the artistic environment and among ordinary Dutch, remaining one of the most outstanding representatives of Dutch painting.