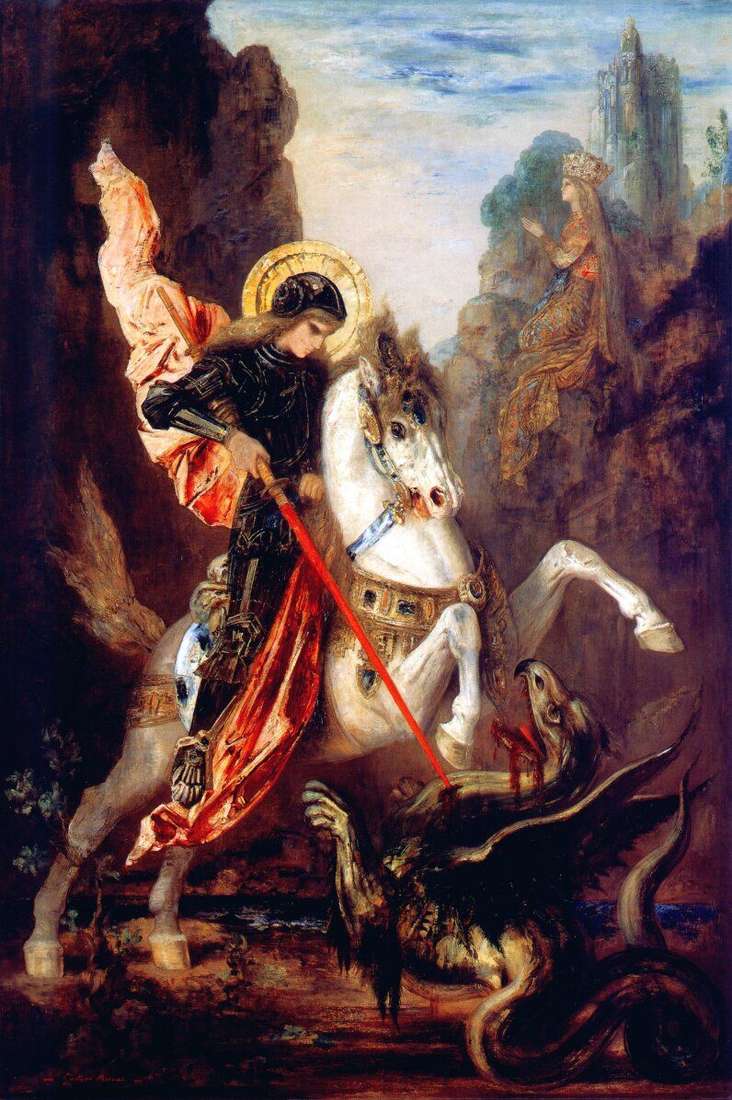 St. George, striking a dragon, is a very popular plot in Renaissance painting. In the XIX century, interest in this topic with a new force manifested itself primarily in England, where St. George was considered the embodiment of military valor. Probably, Moreau began work on the canvas "St. George and the Dragon" in 1870, but soon forgot about it for a long time and finished it only many years later at the insistence of the customer, who paid 9,000 francs for a painting. The cloak of St. George flutters in the wind like the wings of a bird, and the head of the holy warrior is surrounded by a nimbus disk.
The
pyramidal composition of the central group of figures makes the image monumental. Moreau describes the heroic moment of the triumph of male power. Meanwhile, the figure of the princess adds a mysterious, and even philosophical, touch to the famous plot. The prayer pose of the girl echoes the bend of the dragon's body, which reveals a mysterious connection between these characters.
Knowing Moro's unconcealed aversion to marriage, it can be assumed that in this case the picture conveys the artist's ambiguous attitude towards women, in which he always saw the source of danger hidden behind the outer beauty.