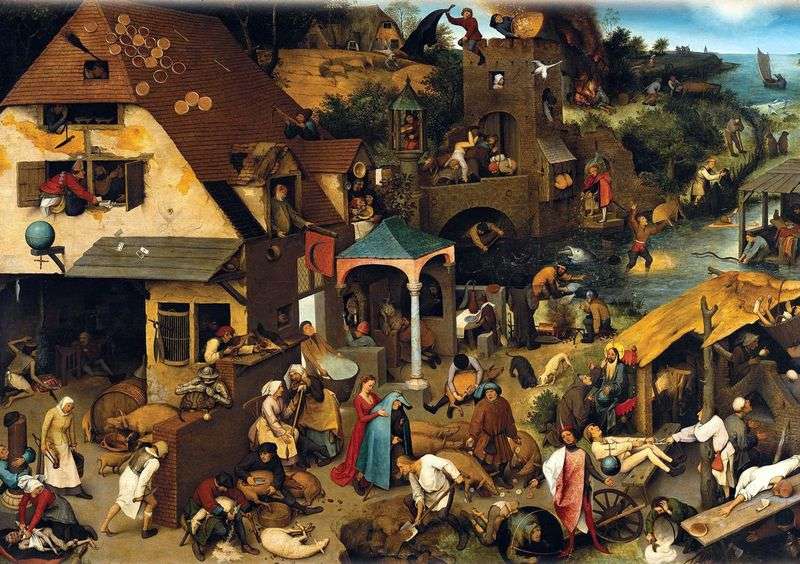 The picture also has a number of other names – "Flemish proverbs", "The world is upside down".
The picture is a kind of encyclopedia of popular sayings of the 16th century, which Brueghel illustrates literally, turning the image into a parade of absurd and absurd occupations, to which the characters of the picture are betrayed with enviable perseverance and patience.
In fact, every action has a very specific symbolic meaning: as a sign of adultery, a woman puts a blue cloak on her shoulders; The poor man can not make ends meet, as he can not, stretched out on the table, grab two rolls with his hands; the blasphemous monk tries to attach a false beard to Christ; The hapless peasant tries to punch his head against the wall. The whole world is put upside down, like an inverted globe above the entrance to a rural dwelling.
The meaning of some proverbs echoes with modern ones, for example, with such things as "beating your head against a wall," "leading your nose," or "sitting down between two chairs." However, there are a number of sayings that have now come out of everyday use and thus have lost relevance, so deciphering them is sometimes not easy.