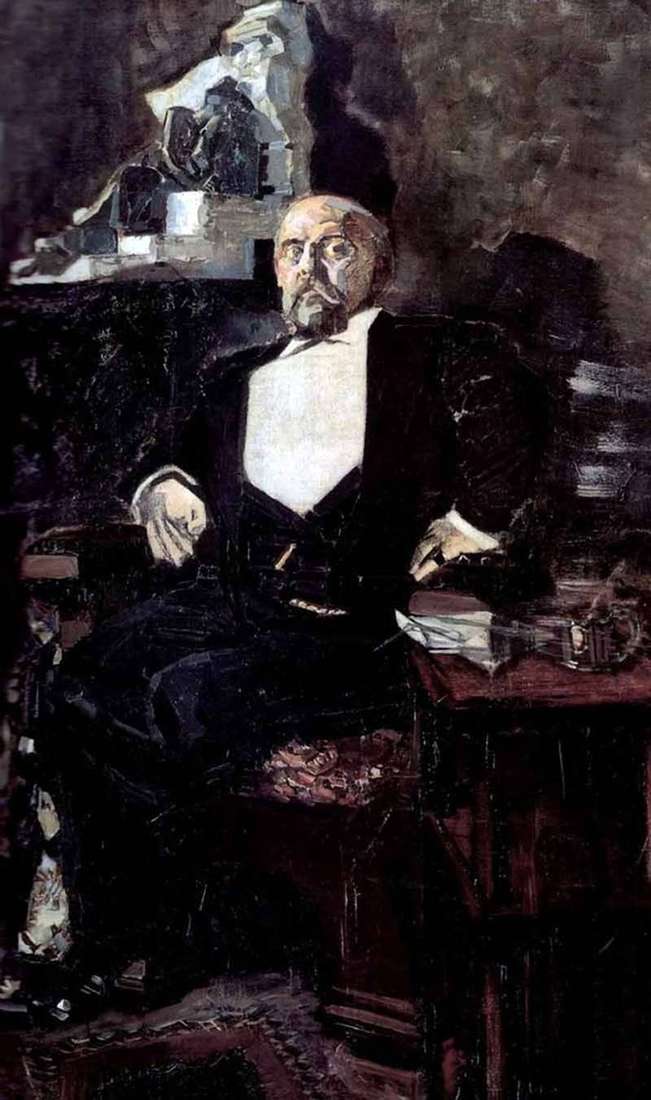 The merchant Savva Ivanovich is comfortably located in the armchair, as if now he will start a business conversation. The presentable appearance of Savva Ivanovich testifies to the refined taste of Vrubel. This room is a cabinet in which Mamontov works.
Maecenas is so harsh that, in the opinion of critics, portraitists is like a Russian hero. Hyperbolicity and expression are added to the work – Vrubel's main goal. The nature of the entrepreneur is expressed, like that of the tsar, it is noticeable if one sees the sight of Savva Ivanovich. Individuality and rigor are present in the image of Mamontov,
the artist does not stop at the transfer of emotions and mood.
The masterpiece of Mikhail Vrubel is the perfect expressiveness of the artist's work. Having created the image of the patron, Mikhail Alexandrovich embodied the project of his thoughts and images. Not always the nature could approach to it. Not because, he was fussy with the external data of the person. No, it was due to his restlessness and speed, so the portrait of the proud Sawa Ivanovich was not over. The main goal of Mikhail Vrubel is to convey to the viewer a stream of feelings and interests, not only the real world, but also the soul.