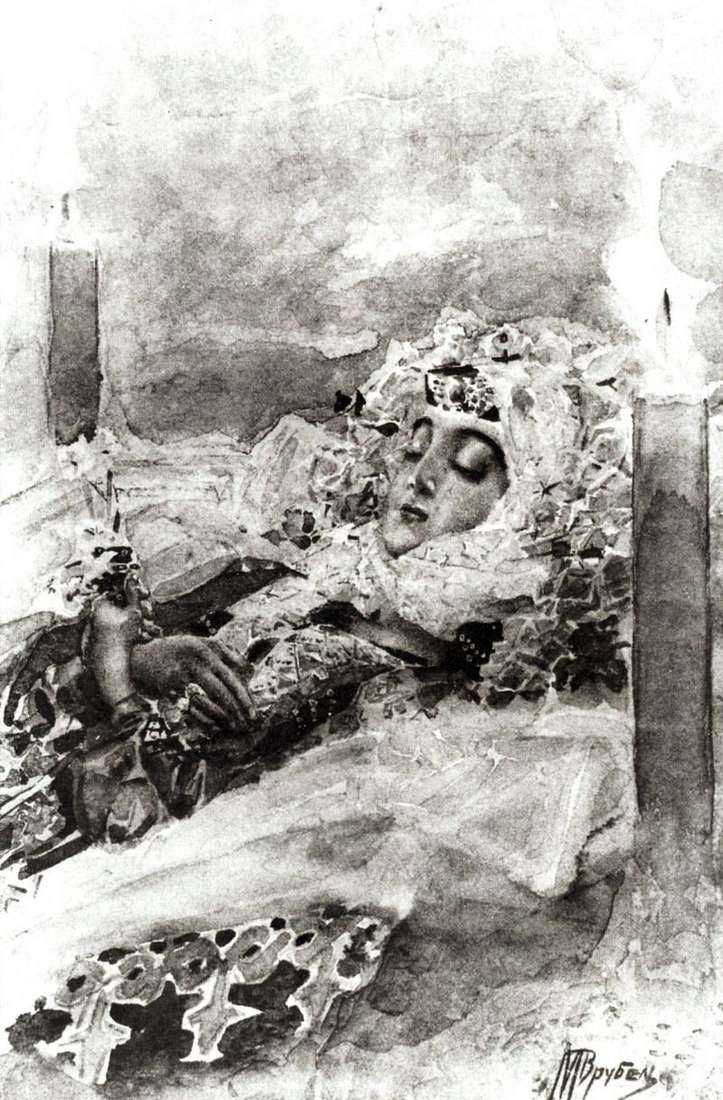 Having finished work on the "Demon sitting," Vrubel did not part with Lermontov; fate would have liked to continue the dialogue of the two great masters. In the role of fate came P. Konchalovsky, co-owner of the publishing house Kushnerev. The publishing house was preparing an illustrated collection of Lermontov's works, timed to the fiftieth anniversary of the poet's death, and Konchalovsky offered Vrubel to take part in this work. Vrubel answered with consent.
Moreover, at the urgent request of Konchalovsky, he became one of his artistic consultants. Together with the customer, V. Serov and A. Vasnetsov, Vrubel defined the type of publication and the details of his "design" and "substantial" decisions, he certainly participated in the evaluation of the illustrations brought to the editors by the artists.
To illustrate Lermontov's works, a rather motley "team" of artists was involved, but all of them somehow set the tone in the then painting. Thus, Vrubel was in the thick of the modern artistic struggle, having a chance to "compete" with other artists. This gambling "competition" made it possible, according to Vrubel himself, to reveal the innovative essence of his art quite clearly and to show how a person "should" write, who listens attentively to the "buzz" of time.
But there was one more reason that caused the "spontaneous" Vrubel to sit for hours on the sheets of paper, on which his visions of Lermontov myths grew. Illustrating the "Demon", he was able to even more refine the techniques that he formulated during the creation of the "Demon Seated", at the same time specifying his attitude to this hero. In other words, Vrubel's illustrations to the "Demon" paradoxically can be regarded as a kind of "sketches" and comments on the already written masterpiece.