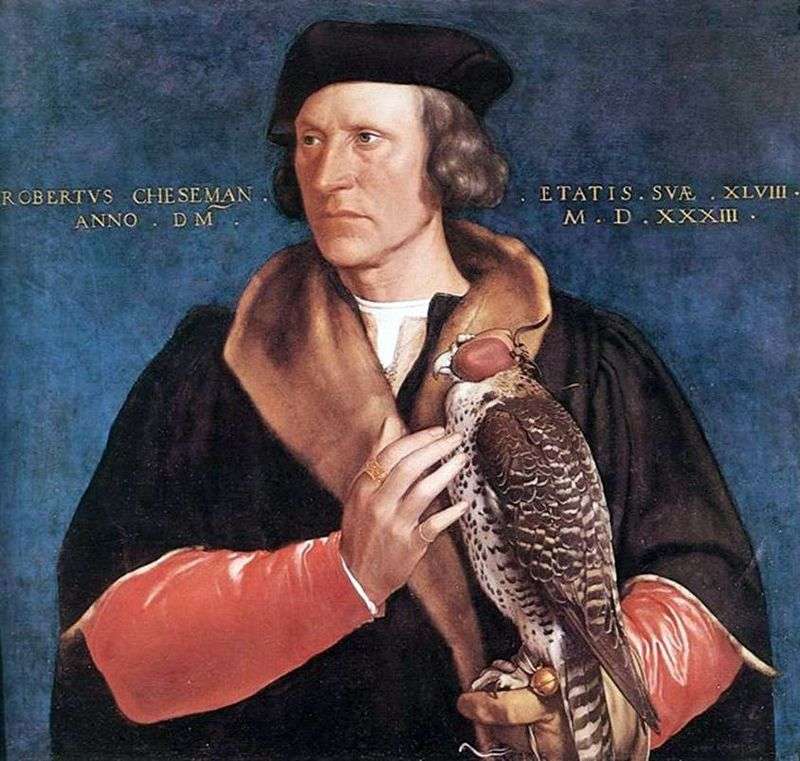 Robert Cheesman was an influential figure in the county of Middlesex, he was responsible for army training and several times equipped troops for the military campaigns of King Henry VIII.
He was the keeper of the king's wardrobe, but that meant not only responsibility for royal attire. It was an administrative body, where all the accounts and expenses of the royal court and the royal court were received. He was responsible for business expenses, keeping records, and so on.
In 1530, Robert Chizman was one member of the commission to investigate the possessions of the disgraced Cardinal Thomas Woolsey and was a member of the Grand Jury in interrogations of Sir Geoffrey and other suspects.
From his father, who completed a long career as a trial clerk for the preparation of processes and an attorney for the Royal Bench, Robert Chizman inherited the fortune in Kent and Middlesex. Independence, which he received as a wealthy heir, Chezmen strengthened his marriage with the daughter of Henry Duckers.
On the famous portrait of Hans Holbein the Younger Robert Chizman is elected with a falcon in his hand. But there is no documentary evidence that he was a royal falconer. Most likely, falconry was a hobby, he showed his art with excitement in the circle of friends-knights. Moreover, Robert Chizman insisted that he be portrayed with a falcon in his hand.
Let's turn to the portrait of Robert Chizman. Before us is a proud and cold aristocrat with sleek hands and a steadfast gaze. He has a piercing glance into the distance, where he looks out for prey and a gentle gesture with the hand that the hunter strokes and soothes the bird. At the falcon, the eyes are closed with a special cap – the bird should not see anything before the hunter determines the purpose and direction of the flight.
Hans Holbein the Younger demonstrates masterly mastery of the technique of painting. Smooth modeling of the face and amazing color of the falcon's feathers. There are no decorative details in the picture. Miserly dark blue background, on it the name of Robert Cheismen and date shines with gold. Neither depth, nor perspective. But this does not detract from the artistic merits of the picture. On the contrary, the portrait seems convex, three-dimensional, voluminous and very realistic.