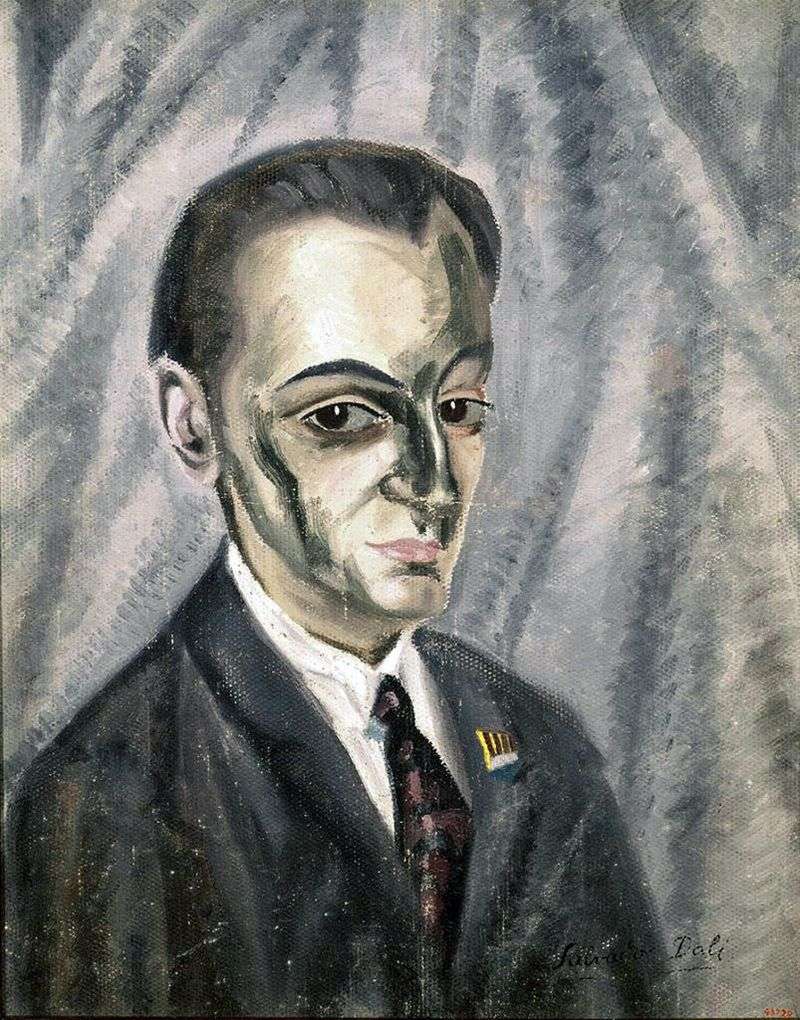 One of the early works of Salvador Dali "Portrait of Jose Torres" is not written in a surrealistic manner, so characteristic of the works of the artist of the 1920s. Nevertheless, in creativity.
On the Torres jacket is an icon in the form of the Catalan national flag. Dali attached great importance to his Catalan background, confirmation of this can be found in many of his works, for example, in "The Discovery of America by Columbus."
"Portrait of Jose Torres" is marked by a slight influence of Cubism, noticeable in the writing of the head and shoulders. Let's pay attention to other curious details: facial features of Jose. His forehead seems unnaturally wide, disproportionate to the eyes, which recalls the work of Amedeo Modigliani, especially the portrait of the Spanish artist Juan Gris.