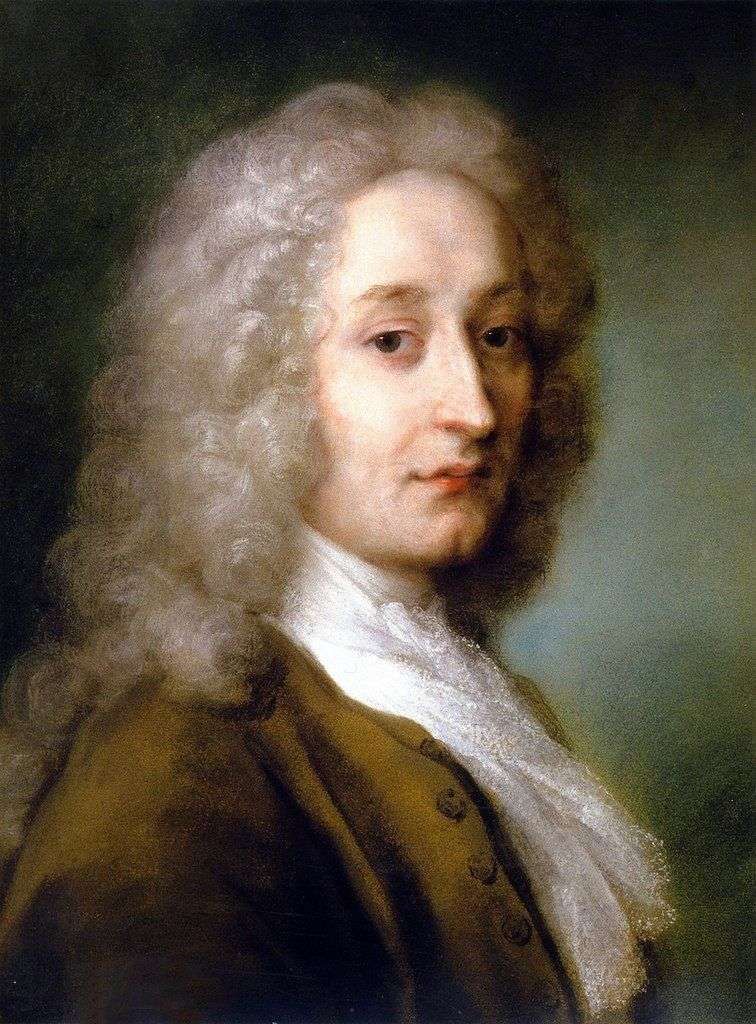 A portrait of the French Rococo painter Antoine Watteau painted by the Italian artist of the Venetian school Rosalba Carrera. The size of the portrait is 55 x 43 cm, canvas, pastel. In the 1720s, Carrera Rosalba worked in Paris, where she met Watteau and painted his portrait, as well as a portrait of Emperor Louis XV, at that time still a Dauphin. French painter Jean Antoine Watteau was born in Valenciennes; his father was an ordinary worker, then became a contractor.
Watteau from the youngest years showed an inclination to art and was entrusted to Jean-Albert Derain, the best teacher of painting and drawing in his hometown. In 1702, at the age of eighteen, Watteau went on foot to Paris, having no money, no work, no patrons.
In the capital Watteau first worked in the studio of a mediocre artist, depicting everything that was horrible, and often repeating the same story many times. Going to the studio Gillo, Watteau and there was not long, and went to the workshop to the decorative painter Odran, where he decorated his figures with his ornamental works. Watteau began to write scenery for the opera, and this occupation probably influenced the genre of his paintings depicting fun, fantastic holidays, elegant female and male figures, beautiful, several theatrical gardens decorated with vases and statues.
Actually, the genre of painting Watteau was determined by the Academy of Arts, where the artist was adopted in 1717 as a painter de fetes galantes. The costume played a big role in Watteau's paintings, the costume is exquisite, unusual, but beautiful and rich. Despite the general content of the picture, which could not be written off from nature, Watteau remained faithful to her in details.