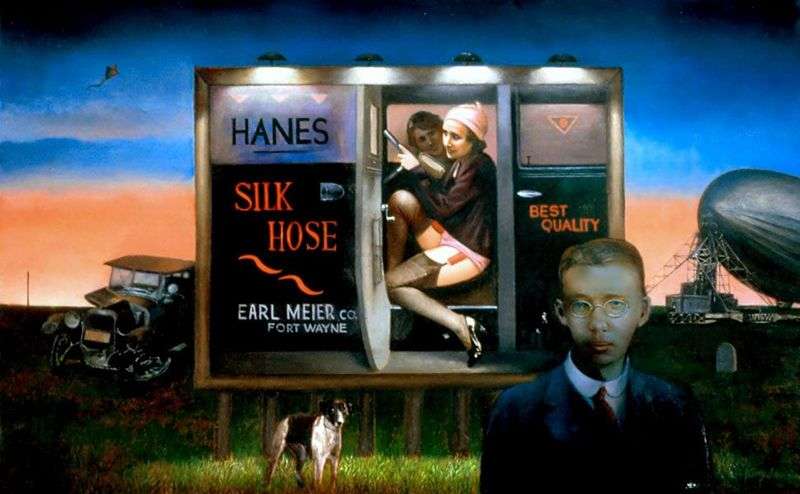 On the surrealistic picture of American artist Gaius Johnson "Landscape with a billboard" we see a poster advertising silk stockings. In contrast to the frank eroticism of the poster in the foreground of the picture is a teenager in round glasses, dressed in a blue school suit and a white shirt with a tie.
A very modest, neatly combed youth with clearly unresolved sexual problems. And, if to speak the language of the characters, then in the background of the picture the artist depicted the future of the young man, connected with the development of technology and, of course, with beautiful seductive women, which, it turns out, are still in the foreground in his secret dreams.
Near the billboard it froze, as if waiting for something a small dog. Pink sunset and a kite in the sky are a symbol of great achievements in the future.