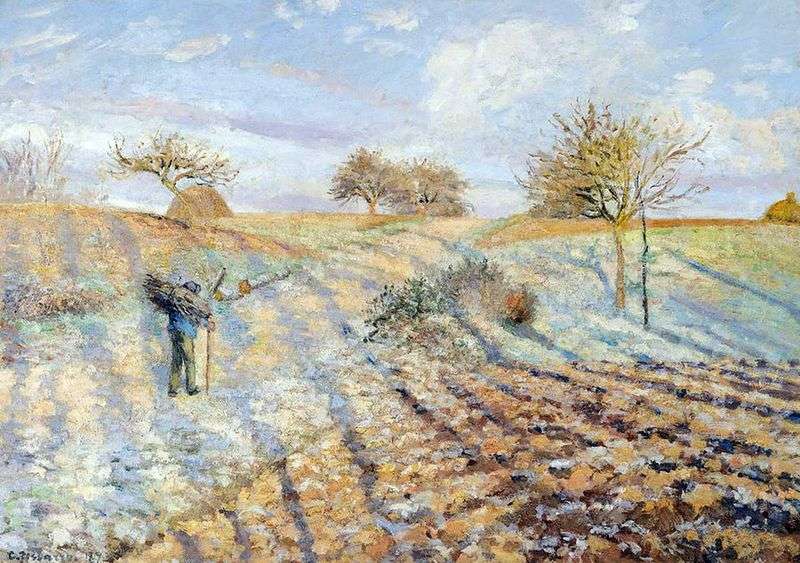 After moving to Pontoise in 1872, Pissarro again renews his creative style, although he rather uses Corot's techniques that he had already applied earlier in the 1960s. This concerns, above all, thoroughness in thinking out the landscapes. Assists and Cezanne, who works nearby. His support consists in learning to receive, allowing to create a dynamic form in the picture, which is simpler and easier to perceive.
"The old road from Anneri to Pontoise. Frost" is a canvas, where, in addition to tribute to a geometric composition, Pissarro experiments with an optical effect, achieving the desired
result by mixing tones and colors. Winter landscapes were the favorite motive of the Impressionists, but for him the work on the painting is more valuable because it was possible to analyze the play of light with a shadow, as well as to achieve an accurate transmission of the snow shade in the morning.
The first Impressionist exhibition of 1874 remained dissatisfied with this work, finding that the subject matter of the painting was primitive, but the artist, who had mastered the secret transfer of numerous shapes and color combinations using the most ordinary motive, later deserved a more objective assessment of their creative achievements.