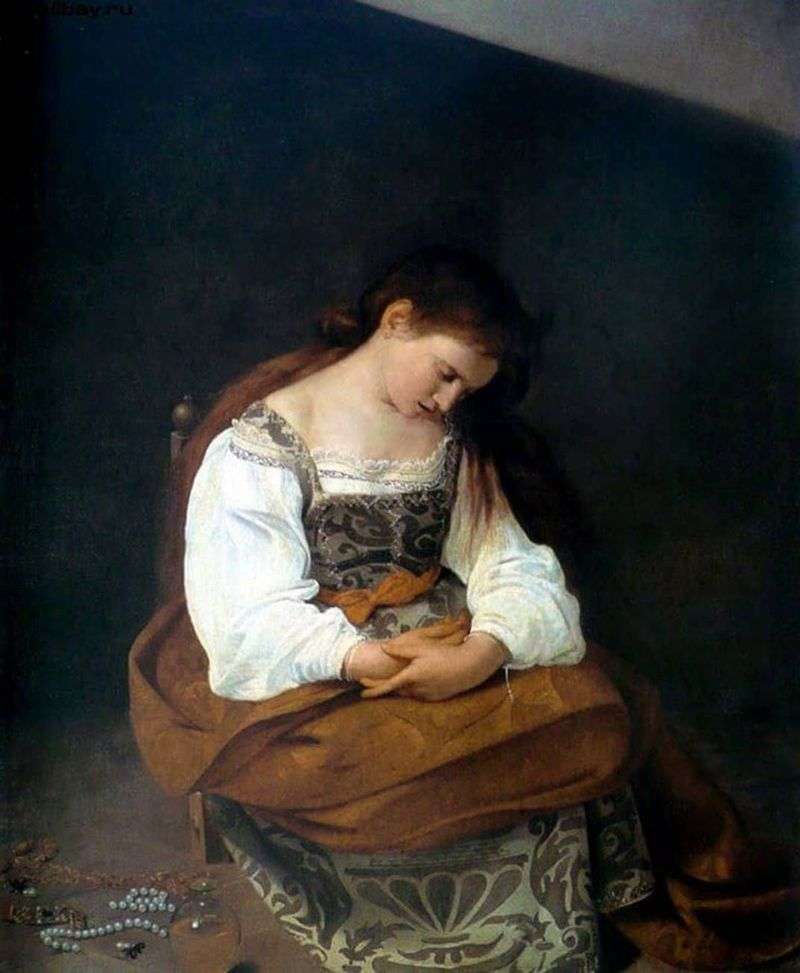 Painting of the Italian painter Caravaggio "Mary Magdalene". The size of the picture is 122.5 x 98.5 cm, canvas, oil. The customer of the painting was Monsignor Fantino Petriniani. The personality of Caravaggio and the events of his life's history strike the imagination almost as much as his painting.
After moving to Rome in 1590 from Milan to Rome, which by the end of the 16th century became the center of the arts not only of all the Italian lands, but perhaps of all Europe, Caravaggio achieved the most significant successes and fame. In all likelihood, the artist came to Rome without protection
and means of livelihood, in connection with which in the early period of his creative work he painted still-lifes and genre compositions, such as the above-mentioned pictures of Gadalka, Lutnist, Schuler and others.
Not avoiding deliberately rigid naturalism, especially in scenes of cruelty and violence, Caravaggio finds in a number of other paintings of this same early period of creativity a more poetic and profound interpretation of biblical images.